The Online Architecture and Design Exhibition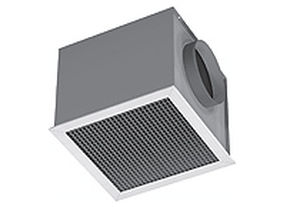 The return air diffuser with front view in the coarse grid are adequate for very large amounts of return air with little pressure drop. Inner part fixed, or removable for filter inlay.
See the other products
MWH Barcol-Air GmbH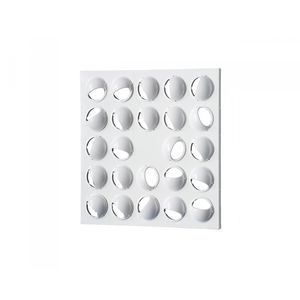 ... heating and air conditioning networks in industrial, commercial and domestic premises. Design The base made of high-quality polymer coated steel, the plastic inserts. Non-standard sizes may be ordered. Modifications Suspended ...
See the other products
Ventilation Systems JSC

... adjust the diffuser to the different architectonics environments. Their sectored vanes emit a uniform air flow all over the passage section. The AXO series diffusers admit a flow variation ...
See the other products
MADEL

ceiling air diffuser
QD 1
Plastic ceiling-mounted air diffusers suitable for use as air inlets and for the distribution of fresh air in stables and other rooms requiring ventilation Counterbalanced ...
See the other products
KLIMATECHNIK WEISS GMBH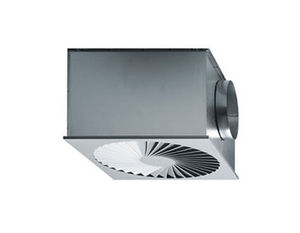 High induction swirl diffuser with a round or square front plate. It consists of fixed air conducting elements arranged in a swirl-blade shape. RAL-powder coating (standard is RAL 9010), ...
See the other products
Emco Bau- und Klimatechnik GmbH & Co. KG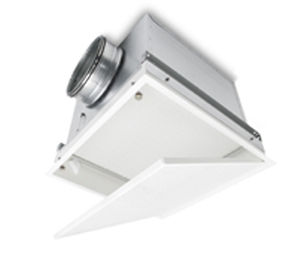 ceiling air diffuser
CAMSEAL
... HEPA final filtration and controlled air distribution in clean areas in hospitals allowing to perform required ISO EN 14644-3 in situ testing. Advantages * Very large cooling surface without excessive air ...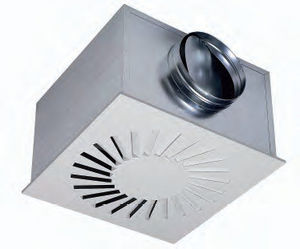 ... ceiling swirl diffuser, suitable for use in offices, hospitals and shops. - It can be installed in false ceiling or it can be freely hunged, at height of between 2,6 and 4,0 m above the floor. - The DER diffuser ...
See the other products
ROCCHEGGIANI SPA