The Online Architecture and Design Exhibition

contemporary stool
FIZZ by Lorenz + Kaz
Low stool seat height mm 470 in beech or oak timber frame; multi-ply veneered or fabric and leather upholstered seat and COL or COM client's own leather or fabric. One colour or dual colour options available in stained ...

contemporary stool
PIERRE IST EIN MENSCH

contemporary stool
BUTT by Estd
These stackable seats can be as bright as the flowers in your garden. Moulded with three holes for easy lifting (like those found in a bowling ball) we've created a durable, versatile, comfortable and economical stool ...

contemporary bar stool
READY
A stackable stool with powder-coated steel sled legs and a molded plywood seat makes for a friendly contract solution or a perfect everyday perch. Available in three colors, these stools ...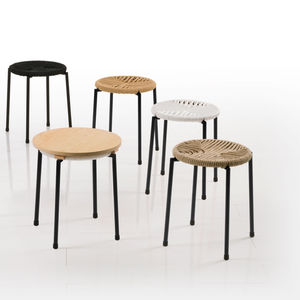 contemporary stool
LES COPAINS by Kati Meyer-Brühl
... and small (without armrests). The frames are black powder-coated, galvanised or made from chrome or stainless steel. Here: stool and chairs small, low and medium, matched with a les copains plywood table.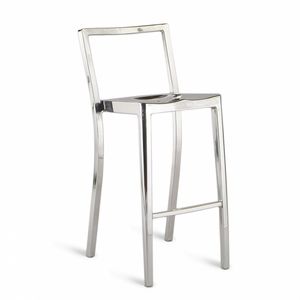 contemporary bar stool
ICON : ICONBAR 30P
Icon is a stacking chair cousin to the famous Starck designed Hudson chair. It has been used in hotels, bars and restaurants worldwide, as well as training centers, meeting areas and schools. Starck describes Icon as ...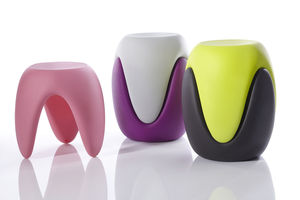 organic design stool
BABY BITE
Baby Bite is a zoomorphic object. It is a stool, a side table or a table base, all in one. Like a children's game, they fit into each other and thus create new shapes.


Scandinavian design stool
TATTOO by Gert Wingårdh
Tattoo stool is a neat, light, stable and stackable stool with beautiful and playful carvings, available in a three- or four-legged version. The wholes made in different shape through ...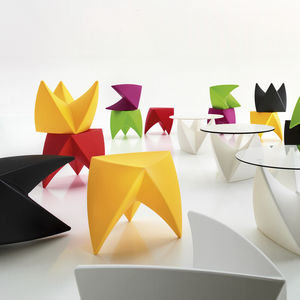 original design stool
MR LEM by Moredesign
... encounters functionality: Lem, inspired by the shape of the first spaceship that ventured to the Moon, is a very peculiar stool/ small table. If turned upside down, it turns into a comfortable table and when stacked, ...

contemporary bar stool
DUNDRA by Stefan Borselius
... extendable sections – it was friendly and inviting. First came the Dundra chair, bar stool and bar chair, then the stackable sofa, an armchair and a stackable stool. ...
See the other products
Blå Station

contemporary bar stool
GECCO by S.Borselius & F.Mattson
Gecco is a stackable bar and kitchen stool that can be used both indoors and outdoors. Gecco is usable in many kinds of environments; indoors, outdoors, cafés, restaurants, bars and many more. Gecco thrives ...
See the other products
Blå Station

contemporary stool
BIRD-7 by Yrjö Wiherheimo & Pekka Kojo
The base is made of Ø 19 mm steel tube, the seats are made of form pressed laminated wood with or without upholstery. Measurements: Bird -7, w 380 x h 450 x d 340 mm.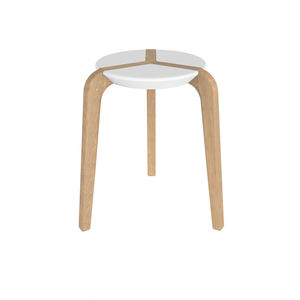 Elegant stackable stool with timeless and contemporary lines in perfect harmony with the table. Colors: Black or White Materials: Seat in lacquered wood. Base in solid oak.

contemporary bar stool
AKI by: Jarrod Lim
A hip little stool by Australian designer Jarrod Lim. Perfect for cafe or bar use. Dimensions (mm) W380 x D380 x H445 Materials laminated oak veneer PU finished Colours - natural - black Outdoor use no Stacking ...

The Duet Stool presents a harmony of versatility and beauty. Its blend of inviting timber or upholstery seat with a gracefully slender base enables options for both indoor and outdoor settings. The gently radiused curve ...

minimalist design stool
by Michel Péclard
... with face veneer on both sides create a stool with a typical look and feel, yet it is fully independent. A design that reaches into the present. The ultra-light péclard stool is appreciated for its relaxed ...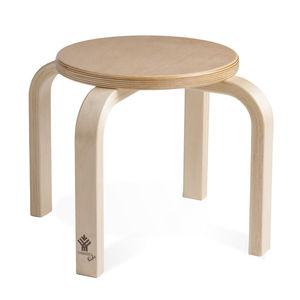 Tipa is a joyful and useful stool. It comes in round or square shape and is easily stackable. Round top - height 270 mm, width 321 mm Square top - height 270 mm, width 408 mm

contemporary bar stool
EMMA by Paolo Favaretto
... panel. The stool version has a more minimal seat and can also be upholstered. Description Chair and stool with solid wood frame in beech or oak and plywood shell. Both version are available with seat ...
See the other products
Infiniti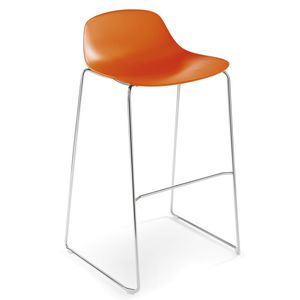 contemporary bar stool
PURE LOOP MINI ROD by Claus Breinholt
... 4-leg stool chromed or painted frame available in two heights, with footrest. "Rod" stool chromed or painted frame available in two heights, stackable, with footrest. "Dandy" stool ...
See the other products
Infiniti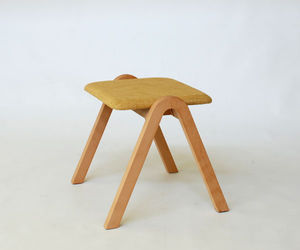 contemporary stool
A by Koizumi Makoto
W470 D450 H430 SH410 (mm) We think you can imagine the origin of this stools name. Because when you see the legs, you can find the shape of A very easily. You can stack these stools, so it is very useful.

contemporary bar stool
WAKE by Christopher Panichella
... for achieving any task at hand. With two available heights, three seat options - including sculpted wood - and convenient stacking capability, Wake turns the tide of productivity in its favor, every time.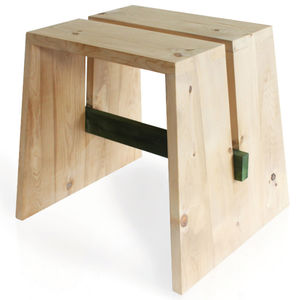 contemporary stool
STACK by Luca Pegolo