bar stool
PURE LOOP MINI by Claus Breinholt
Stackable rod stool frame with polypropylene "mini" shell. Also available with shell upholstered in leather, eco-leather or fabric

Stool made of metal tube and seat in expanded polyurethane. DIMENSIONS Available in 2 different heights: cm 50 x 80 h cm 50 x 65 h

bar stool
PARTY by Sara Larsson
... flexible and versatile stackable bar stool. It has a robust and comfortable design with a round backrest as a playful detail. Party is available with or without an upholstered seat. Depending on the ...

bar stool
HAPPY by Sara Larsson
... family consists of stackable stools and chairs, bar stools and tables. The design is playful with distinct colours elegantly meeting genuine oak. Happy is a little stackable ...

minimalist design stool
by Michel Péclard
... with face veneer on both sides create a stool with a typical look and feel, yet it is fully independent. A design that reaches into the present. The ultra-light péclard stool is appreciated for its ...

bar stool
JIG MESH : JI-09 21 00
... metal. With proven comfort and the convenience of stackability, Jig Mesh chairs bring lightness and transparency to outdoor environments. Available as a chair, armchair, easy chair and two heights of bar stool ...

bar stool
TIO 75: TI-04 02 00
A stackable bar stool for indoor as well as outdoor use, available in two sitting heights, 65cm and 75cm. The slender legs and graceful lines of this stool belie its inherent strength. ...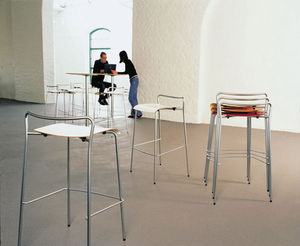 bar stool
CHIP by Antti Kotilainen
The extreme lightness and clean minimalistic shape of the CHIP chair attracts worldwide interest from professionals who furnish public spaces. The chairs seat and back rest are made of thin, shaped birch veneers and a special steel frame, ...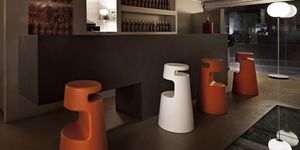 bar stool
2525 by Sergio Mori
Materials and colors: polyethylene anthracite, orange, white, red, sand.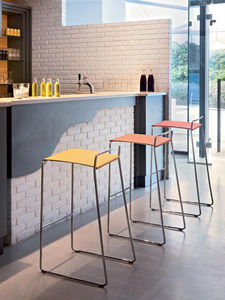 bar stool
ESTROSA by Setacomincini
Versions: H 670 or 800 mm. Materials and colors: chrome-plated steel, painted aluminium or black. Aluminium anodized black, grey, red, orange, yellow, green, purple, blue.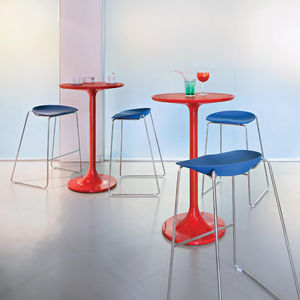 bar stool
JOHN JOHN&ROBIN by Tria. De design
Materials and colors: chrome-plated steel, painted aluminium. Polyurethane red, green, grey, blue, orange.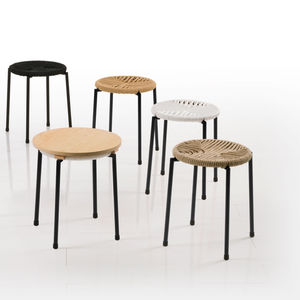 contemporary stool
LES COPAINS by Kati Meyer-Brühl
... and small (without armrests). The frames are black powder-coated, galvanised or made from chrome or stainless steel. Here: stool and chairs small, low and medium, matched with a les copains plywood table.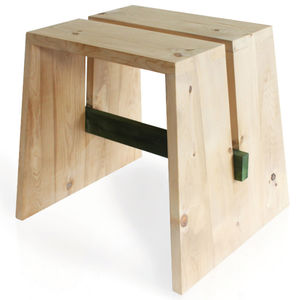 contemporary stool
STACK by Luca Pegolo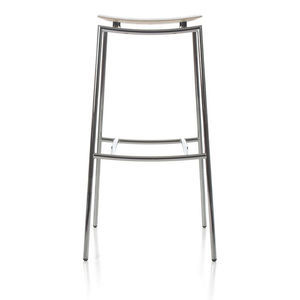 bar stool
WESS by Circus Design
DESIGN CIRCUS DESIGN, NORWAY MATERIAL FORM PRESSED PLYWOOD, CHROME BASE FINISHES OAK, BIRCH, WENGE, ZEBRANO, WALNUT, BLACK STAINED OAK, BLACK STAINED BIRCH, WENGE STAINED BIRCH, WHITE STAINED OAK, WHITE STAINED BIRCH ...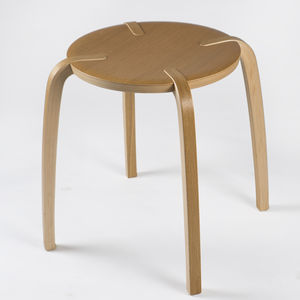 contemporary stool
DISCUS by Sven Ivar Dysthe
MATERIAL FORM PRESSED PLYWOOD STACKABLE 11PCS FINISHES BIRCH BIRCH WITH PAINTED SEAT

original design stool
BUTT
Versatile, comfortable and economical, this stackable plastic stool is a hard-working piece of furniture. The Butt stools ergonomic top borrows its form from a generic tractor seat. ...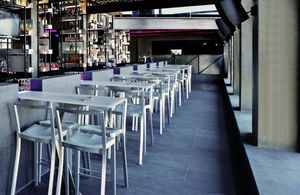 bar stool
ICON : ICONBAR 30P
Icon is a stacking chair cousin to the famous Starck designed Hudson chair. It has been used in hotels, bars and restaurants worldwide, as well as training centers, meeting areas and schools. Starck describes Icon as ...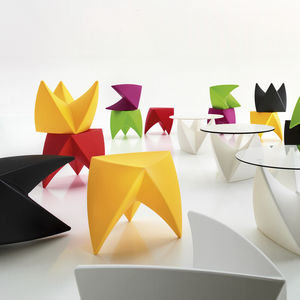 original design stool
MR LEM by Moredesign
... encounters functionality: Lem, inspired by the shape of the first spaceship that ventured to the Moon, is a very peculiar stool/ small table. If turned upside down, it turns into a comfortable table and when stacked, ...

contemporary stool
8000 by R.Thygesen & J.Sørensen
The 8000 stool is part of a series consisting of a stool, chair, table and children furniture. The 8000 series is based on a quite unique production technology - a patented joint without using tenons, ...

contemporary stool
8000 by R.Thygesen & J.Sørensen
... very supple despite the low weight of the furniture. The children's furniture series consists of a chair, a stool and two tables, all stackable. The 8000 series has been manufactured in the factory since ...

... description 550CV - bar stool, plastic seat and backrest 555CV - bar stool, plastic seat and mesh backrest 560CV - bar stool, upholstered seat, plastic backrest 570CV - bar stool, ...

... and come in varnished plywood or modified veneer versions to match the bucket seat. Chairs structure is designed to make stacking them easier (up to 5 chairs), what gives additional storage possibilities. Chairs can ...

The Duet Stool presents a harmony of versatility and beauty. Its blend of inviting timber or upholstery seat with a gracefully slender base enables options for both indoor and outdoor settings. The gently radiused curve ...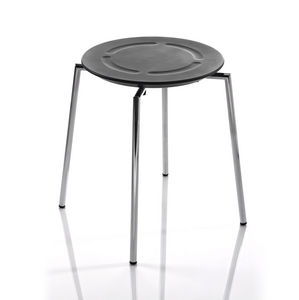 contemporary stool
PURE by Thore Lassen Design
Beautiful and informal the PURE bar stool and PURE stool are a natural complement to the PURE chair. By applying the same daring use of the PUR material's sculptural properties, the stools ...

contemporary stool
LUKKI by Ilmari Tapiovaara
... plywood,frame steel tube, painted (matt), stackable Seat beech veneered form pressed birch plywood,frame steel tube, painted (matt), stackable black lacquered stone white lacquered sage green lacquered ...

bar stool
CHIP by Antti Kotilainen
Inspired by the sea in motion, Finnish designer Antti Kotilainen created CHIP with graceful lines and rhythmic curves suggestive of a cresting wave. The seat form is achieved by laminating 27 separate sheets of birch, and is supported ...