The Online Architecture and Design Exhibition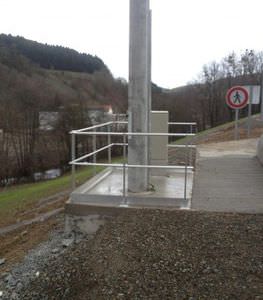 aluminum railing
GARDCO AF

... vertical posts : 33,7 mm, - the bars : 10 mm. You have the choice between : - for balustrades on the staircase : 2, 3 or 4 bars, - for horizontal balustrades : 3 or 4 bars. Graah ...
See the other products
graah

wrought iron railing
FE26
Fortress Fe26 Iron Railing is a pre-welded, easily customized and enhanced version of traditional iron railing that brings unparalleled quality to any patio, deck or balcony. It provides a clean, classic ...
See the other products
FORTRESS RAILING PRODUCTS

stainless steel railing
GARDE-CORPS INT

wooden railing
STEEL AND WOOD
See the other products
Ci. Erre Scale

stainless steel railing
CENCERRO
See the other products
CITYNOX

VERTICAL CYLINDRICAL COLUMNS IN PAINTED IRON OR IN STAINLESS STEEL SATIN Ø mm 16 OR TURNED/MILLED COLUMNS IN WOOD QUADRANGULAR HEADPOST SEC. cm 6 x 6 IN WOOD. WOODEN HANDRAIL SEC. cm 4 x 7 WOOD TYPE: SOLID BEECHWOOD METAL COLOURS: ...
See the other products
Linea Scale

See the other products
Mauro pedergnana

... glass for residential, commercial and marine building, and furniture for bars and shops. Railings, stairs and partitions Inglas designs and manufactures railings for stairways and partition ...

The metalwork is an important chapter of each book, as you can see in the work performed.
See the other products
PNB

"Easy Glass" is a range of profiles used to create railings and balustrades intended for residential, commercial or public environments. All profiles are tested and certified according to the specifications ...
See the other products
GSF Glass Fixing System

stainless steel railing
ORION
Preassembled barier for stairs or balustrades made with round tube 42mm pillars and 3 or 5 or 7 orizontal bar dia. 12 or 10mm. Satin or mirror finished
See the other products
GC TRADE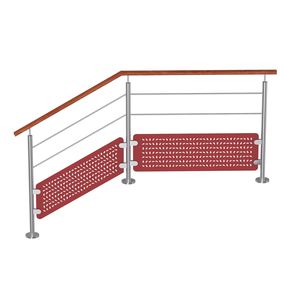 composite railing
GARDE-CORPS D'EXTERIEUR

See the other products
WOLFSGRUBER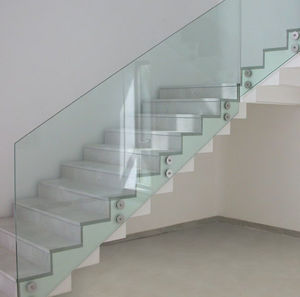 Glass parapets for stairs, handrails, balustrades, outdoor parapets.

stainless steel railing
GAMBARA
We are able to make the most of pre-existing structures. One side of the railing, on the first flight, finishes against the concrete wall with a stainless steel plate which the ropes are attached to. The other side was ...
See the other products
Steely Srl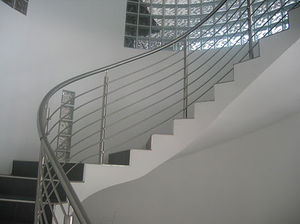 Our stainless steel parapets are available in the following models: parapets with wires (stainless steel tensioning bars, five diameter 4 wires), double flat parapet (40×6. 5, round bars, diameter 12, tubular handrail, diameter 42.4), ...

stainless steel railing
TRANS PARK™ RAIL
... how utilizing TUTTLE engineering and manufacturing can provide a solution that's a cut above standard rail packages. TUTTLE railing products are often the difference between a good project and a memorable one.
See the other products
TUTTLE RAILING


See the other products
Miroiterie de Chartreuse

d lines sleek, ultra-flat baluster post system turns glass panels into a seemingly uninterrupted glass surface. While the two circular cut-outs at the top of each post can be considered a simple design feature, they also reflect the overall ...
See the other products
Q Railing Europe Holding GmbH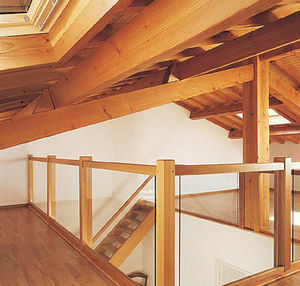 See the other products
ESCALIERS EBA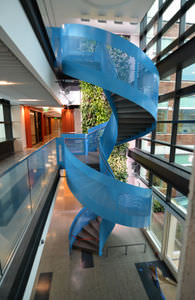 ... Hendrick Architectural Products, any aspect of a home, office, or business can be outfitted to give balconies, stairways, railings, ceiling panels, wall panels, and more, a touch of style for a sleek, modern look. Hendrick ...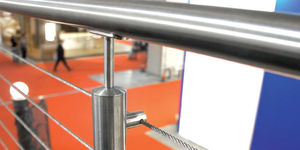 The ROPE range provides an interesting and attractive alternative to systems based on tube or bar. The wire system is extremely modular and easy to install. It was originally used in naval and marine applications, but in recent years wire ...
See the other products
AALCO METALS LIMITED