The Online Architecture and Design Exhibition

contemporary fireside chair
WAVE by Peter Maly
Lounge in injected flame retardant foam over a steel frame. Base in chrome, 360° swivel version with auto return mechanism.
See the other products
TONON

original design fireside chair
ONE FOR TWO by Stefan Heiliger
Steel frame with elastic belts, covered with injected fl ame retardant polyurethane foam. Asymmetric cross base in polished chrome steel. Fix version available only.
See the other products
TONON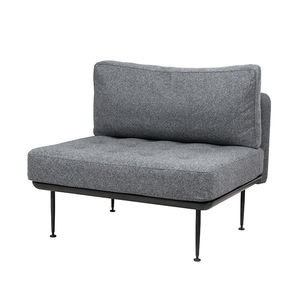 contemporary fireside chair
UTILITY by Neri & Hu
CODE UT-S430 MATERIAL Solid wood & veneer laminate base, Steel/stainless steel legs & brackets, Upholstery DIMENSIONS W950 x D800 x H850mm Seating height: 420mm

contemporary fireside chair
WRAPP by Marc Krusin
An easy chair whose perfectly balanced proportions and embracing, elegant back result in a unique, sensual shape. Available with two choices of bases; sledge and swivel. Chromed steel frame. Inyected ...

contemporary fireside chair
ACE
... for the home or common areas in pleasant and timeless spaces. Calibrated steel structure powder coated in thermoreinforced polyester in black or white. Seat with inner steel structure ...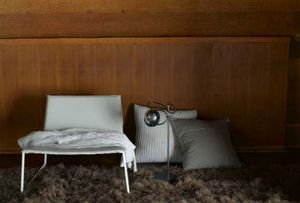 contemporary fireside chair
YVES by Giuseppe Viganò - Ivano Redaelli
Low chair with steel structure with saddle style sewed leather covering and in all our range leathers and fabrics. Chrome polished steel frame. design Ivano Redaelli - Giuseppe Viganò Low-chair ...

Scandinavian design fireside chair
DENNIE by Nanna & Jørgen Ditzel
... has asked Onecollection to re-launch the chair, which has always had it's place in her mother's house. To Dennie it is her childhood's cosy chair, where you sat safely and had stories read aloud. ...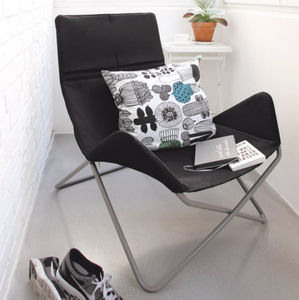 contemporary fireside chair
IN-OUT by Eric Degenhardt
A chair to retreat to with a good book or to relax and listen to your favourite music. A visually ap- pealing, yet natural, tubular steel construction with weather-resistant powder coating. Frames are ...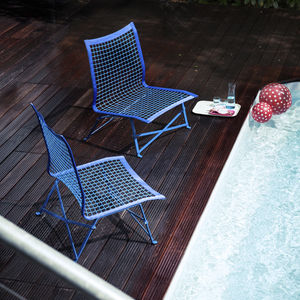 contemporary fireside chair
TIE-BREAK by Bertjan Pot
... year round, if you treat him carefully. The chair should not stay deeply in mud all the time. And it should be clear that the metal can rust, if the protecting outdoor powder coating is damaged. This ...

contemporary fireside chair
MIES by Roberto Semprini
... comfortable seat. The inspiring idea of the design is to hang the soft sitting in leather up the floor supported by a simple steel frame structure. An appropriate contemporary solution for waiting areas.

Scandinavian design fireside chair
BERLIN by Meinhard von Gerkan
... . The Berlin Chair is once again taking to the stage. Designed in 1975 by Meinhard von Gerkan for the VIP lounge of Berlin's Tegel Airport, Walter Knoll has reissued this icon of design history. Clear, logical, authentic: ...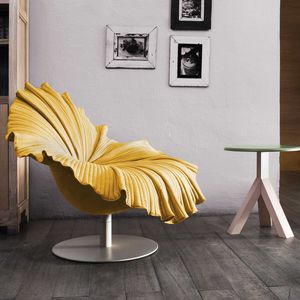 original design fireside chair
BLOOM
... stitched over a fiberglass-reinforced top, Bloom sprouts from a revolving base made of steel. Materials Indoor fiberglass reinforced polymer, microfiber and steel

contemporary fireside chair
INOUT 06
Lounge chair without arms, teak frame. Back cushions: one 40x40 cm, one 60x60 cm.

contemporary fireside chair
HARTER FORUM by Timothy deFiebre
True to the companys new brand vision, Harter works with young, forward-thinking designers to realize Harters vision of todays collaborative workplace. Timothy deFiebre conceived the top forms of the settees as one continuous natural ...

contemporary fireside chair
TRIENNIAL by Anke Bernotat
... This easy chair is comfortable like none other due to its wider profile and optimal seat angle. The sitting posture is active enough for a lobby or waiting area application. Triennial Relax has the look ...

contemporary fireside chair
DOLCE VITA by Stefano Bigi
Swivel armchair with embracing and ergonomic shapes, available with matching footrest. The structure consists of a steel frame covered with non-deforming, expanded polyurethane padding and polyester fibres. ...

contemporary fireside chair
KANDOR
An item of interior décor that combines an original shape with versatility of use. The Kandor swivel armchair has a steel frame and cold cure polyurethane foam padding; the base is chromed, and the ...

contemporary fireside chair
STRATOS
The new iteration in the Stratos family offers yet further proof of the flexibility inherent in a simple and elegant design. The Stratos Lounge provides exceptional comfort with its wider frame and variety of upholstery options

contemporary fireside chair
PINS & NEEDLES by Thierry D'Istria

contemporary fireside chair
DUNDRA by Stefan Borselius
Dundra is a seating series comprising chair, easy-chair and bar stool. Dundra is constructed around a chromed steel frame with moulded seats that are then upholstered. ...

contemporary fireside chair
BARCELONETA by Bazzicalupo & Mangiarotti
A modern icon reinterpreted by the Serralunga Italian brand with designer Raffaella Mangiarotti (deepdesign). This is how Barceloneta was created, as one of our innovative, comfortable outdoor sofas, designed for outdoor use. The main ...

contemporary fireside chair
ARCUS by Timo Ripatti
Arcus chair, design Timo Ripatti 2000. The generously proportioned arc in the seat and back is a design that offers indulgence. It provides spaciousness while being seated, yet limits accessibility but ...
See the other products
Vivero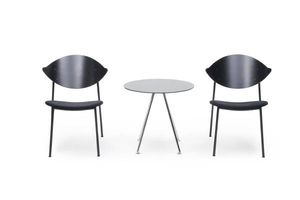 Scandinavian design fireside chair
BIRD by Yrjö Wiherheimo & Pekka Kojo
... and arms seem to suspend the chair with its openness. The base is made of Ø 19 mm steel tube, thickness 2 mm. The seats and backs are made of form pressed laminated wood with a thickness of 9 mm. ...
See the other products
Vivero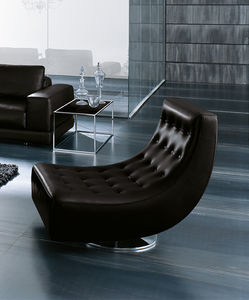 contemporary fireside chair
DADA by Zeno Nugari
Filling: Polyurethane foam in different densities. Frame: Multi-layer and beech-wood. Legs: Swivel column in chromium-plated steel.