Stone wall cladding
5 companies | 43 products
How to choose this product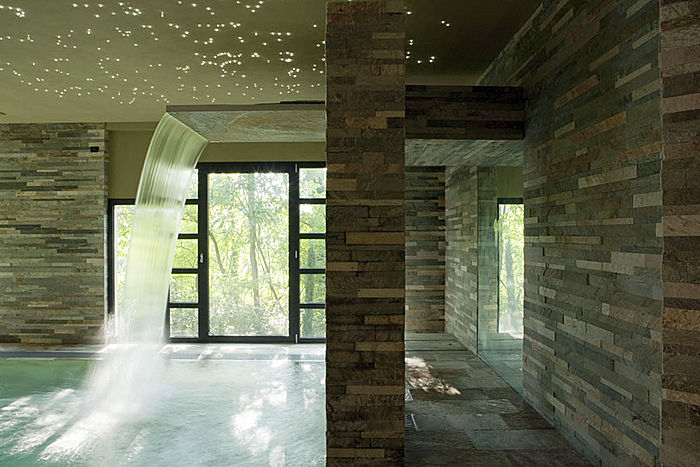 Stone facing is a decorative finish for interior or exterior use designed to resemble solid natural stone. It is made of real stone or composite materials, sometime in combination. On ArchiExpo, it is defined by properties such as material and whether it is intended for interior or exterior use.
Applications
This material is used for a wide variety of facades and structures, including housing, domestic interiors, public buildings, spas and swimming pools.
Technologies
Some facing is made with natural stone, while other versions consist of dyed concrete or another construction material made to resemble stone.
How to choose
Consider whether the facing needs to match an existing stone finish and whether natural stone or a synthetic product is more appropriate. The color of synthetic finishes may fade, in contrast to natural stone. However, the latter is more expensive and available in a narrower range of colors and finishes. Determine ease of installation and maintenance, and the need for special properties, such as UV or chemical resistance.