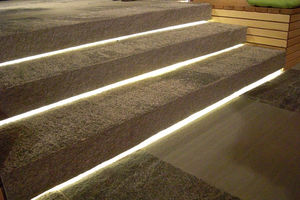 Modern and creative lighting for gardens, buildings, housing interior, offices, patios, conservatories, swimming pools, etc. Quick and easy installation Unlimited application possibilities for indoor ...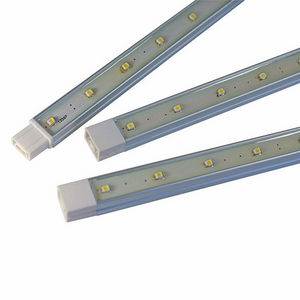 Micro LED batten, IP65, 12 LEDs, 3W, 24V DC, extruded aluminium profile, acrylic diffuser, plastic end caps, easy connection (plug and play), easy installation with clips, linkable: max. 24W, for cove, shop and showcase ...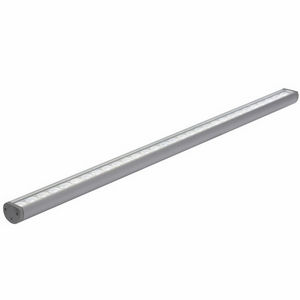 High-power LED-linearsystem, single mounted or light-band installation, to illuminate areas like walls and objects (e.g. structures of buildings, building parts, signs, wallwashing), extruded aluminium profile anodized ...

Our lighting systems are the perfect supplement to Solamagic radiators in private and commercial applications. They can be combined individually. Applications catering, private applications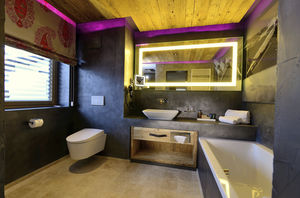 LED strip light
EVA PARADISE

IP62 high performance LED strips for indoor use and humid areas for some models (others IP20). Must be mounted on aluminium profile to allow for correct heat dissipation. 3M adhesive tape ...
See the other products
ONOK LUZ TECNICA

Recessed aluminium indoor profiles. Essential for improving LED strip performance and lifespan as they allow for correct heat dissipation. Minimalist design with a high quality finish.
See the other products
ONOK LUZ TECNICA

LED strip light
EKOS A IP67
Wash illumination for niches, shelves and perimeters. 24V DC Available in several colors and lengths 25 - 50 - 100 cm Lifetime LED group >50.000 hrs Operating temperature -20°÷+50°C IP67 protection Weight: ...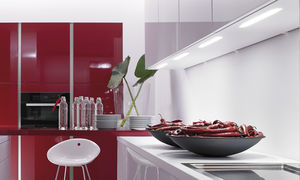 LED strip light
LED STICK 2
... Energy efficiency: LED appr. 68lm/W; Luminaire: appr. 488lm/m (61lm/W) Colour rendering: xw+ww+nw: very good, Ra/CRI > 90; cw: good, Ra/CRI > 85 Special features: no UV rays; maximum 20W or 2,4m in a ...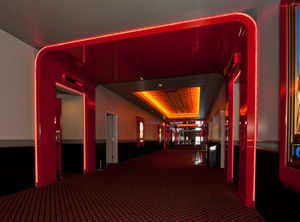 Modular, linear LED system for straight or curved interior or exterior applications (6 ft minimum curve radius). This versatile system creates direct or indirect continuous ...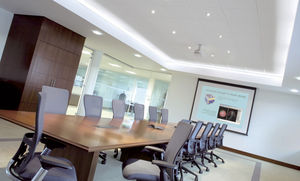 LED strip lights supplied in 1.5m lengths. 15W per metre. Anodised aluminium extrusion with clear silicone lens.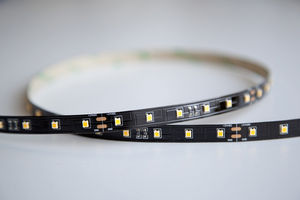 LED strip light
FLEX: A408
Flexible linear solution with high quality and power LEDs . 4 temperatures available : 2700°K, 3000°K, 4000°K, 5000°K + a bicolour 2700° / 5000° (3500°K available on request) . CRIs range from 85 and 90 with special attention to the ...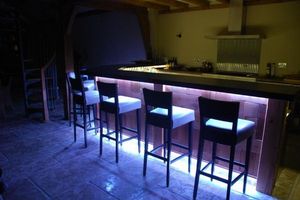 PRODUCT DESCRIPTION Easy to use RGB colour mixing Mini Chain LED IP67 using SSI Red, Green and Blue LEDs to mix any colour of your choice using our RGB simple colour controller. This will also vary intensity and perform ...
See the other products
Ecoled

... lengths. Ideal for many applications where low level and decorative lighting is required. Note light marries after 40mm and this product is therefore ideal for decorative cove lighting, ...
See the other products
Ecoled

LED strip light
AL-LBA01-L1DW
LED light bar,with 5050 SMD(triple chips per LED),10cm length, 120 degrees, 4 LED, Daylight White

RoomLite - Spatial Light Solutions Illuminating walls by YACHTLITE Those in the ship building branch, searching for custom-made solutions for LED light design for ships rumps, sides, ...
See the other products
Yachtlite

Exclusive Light Design for Exterior and Interior YACHTLITE sets international trends and standards for LED-based illumination for yacht letterings and logos. "Made ...
See the other products
Yachtlite

Led SMD strip in trasparent plastic witj aluminium support and fixing brackets. Suitable for indoor use. Standard cable 50 cm. Available in 2 version: Led 3528 5.0W/mt Led ...
See the other products
Tector

SuperLED strip in stainless steel AISI 316L with polished finishing. For scenographic lighting and special effect on linear ways, into fountains, pools and swimming pools. Standard cable 2,80 mt. Can ...
See the other products
Tector

LED strip light
AZEK LIGHTING
... new AZEK lighting options. With AZEK Lighting, spending time on the deck can last all night.These LED lights lends a sense of added safety by illuminating steps and ...