How to choose this product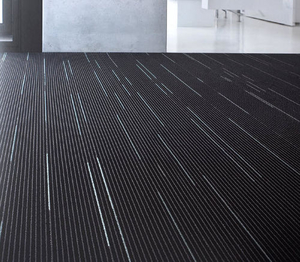 Synthetic carpet generally resists staining better than natural fiber carpets. Acrylic, nylon, polyester and polypropylene are the most commonly used materials. Higher quality carpets may be reinforced with Teflon.
Technologies
Synthetic fibers are more hydrophobic than their natural counterparts, though there are important differences in absorption and staining characteristics among the various synthetics. For example, nylon stains easily, but can be cleaned with a strong detergent, while other synthetics resist staining. Synthetic carpets are less elastic and tend to mat more readily than natural fibers such as wool.
How to choose
Choice will depend on preference for tile or roll (wall-to-wall) carpet. With the former, it is easy to replace one or several squares in case of staining, damage or excessive wear.
Advantages
- Stain resistance
Disadvantages
- Low elasticity