How to choose this product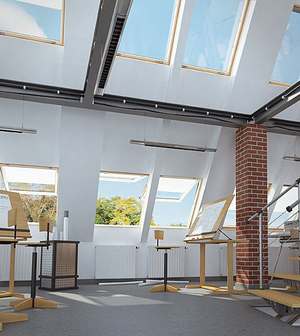 Awning windows open and close from the bottom by pivoting on horizontal hinges set along the top or the middle of the sides. The former system allows the entire window to swing outward, while the latter reduces available inside space.
Applications
These windows are commonly used as roof windows, since other types would be difficult to manipulate under such circumstances.
Technologies
In summer, awning windows allow cooler air to enter from the bottom and warmer air to escape at the top.
How to choose
Pay attention to the strength of the hinge mechanism, which can affect the useful life of the window.
Advantages
- Offers good aeration
Disadvantages
- Center-hinge models reduce inside space