How to choose this product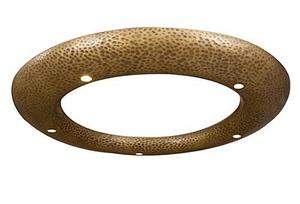 A traditional ceiling lamp is considered standard or ordinary due to its well-known, frequently-used design or materials. It may be hung from, built into or attached to the ceiling. On ArchiExpo, such fixtures are arranged by properties including function or materials.
Applications
These lights provide general or decorative illumination in homes and professional spaces. Models featuring adjustable direction are useful for display lighting. Their ordinary appearance allows them to blend into a number of environments. They may be used outdoors for the functional lighting of porches, public shelters or other locales at night.
Technologies
Popular construction materials include glass, bronze, steel and crystal.
How to choose
Consider installation method and verify ceiling strength. The light can be chosen to complement or contrast with the setting and its furniture. Verify suitability for the intended use. A reading reading or one used to facilitate cooking may need to be oriented in a particular direction.

Outdoor lights should be weatherproof and corrosion-resistant. Public fixtures may security features to prevent tampering and resist vandalism. Determine the safety implications of lights made from glass or other fragile materials. Shatter-resistant or tempered glass can reduce the risk of injury in case of breakage. Evaluate maintenance requirements.
Advantages
- Often inexpensive
- Blends in rather than stands out
Disadvantages
- Unoriginal