Traditional double beds
133 companies | 505 products
How to choose this product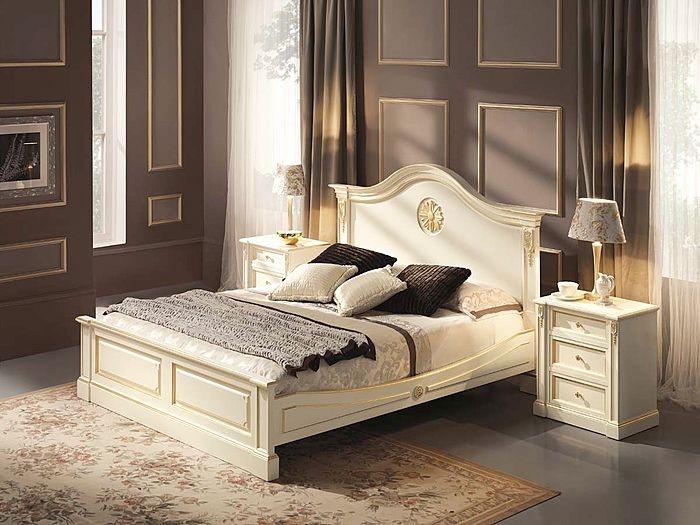 A traditional double bed is usually made of carved wood or wrought iron, and is large enough for a standard mattress measuring 140 x 190 centimeters, though some are 140 x 200 cm. Larger models include queen (160 x 200 cm) and king (180 x 200 cm) beds.
Technologies
Space-saving options include fold-away models and those with storage under the bed or integrated shelving.
How to choose
Choice will depend on size. Queen or king beds are more comfortable, but in rooms of less than 10 square meters, bed width should not exceed 140 centimeters. Convenience options such as integrated storage for bedding should be considered.