How to choose this product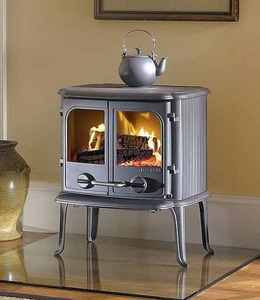 A traditional stove is designed to suggest the detailed decoration of another time. Its solid appearance, rounded forms and fine relief ornamentation are frequently complemented by ceramic, marble or another finish, offering notes of color and a particular ambiance. Many models have four legs, adding another traditional touch.
How to choose
Choice will depend on installation location, materials and fuel type. Stoves can be wall, built-in, central or corner. They are generally of cast iron, but sheet metal covered by firebrick is another possibility. Finish can be ceramic, steatite, marble, aluminum or another material. Wood, wood pellets, gas, oil, electricity and multi-fuel models are available. Additional options include, oven function and double combustion, among others.