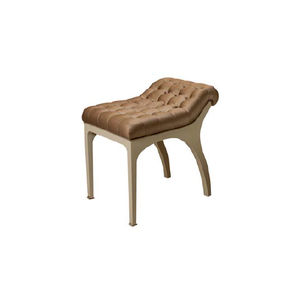 traditional stool
CAPITON: FF 135

traditional stool
ARACH: FF 151

traditional stool
.BABY SIGNATURE
Depth: 22" / 56cm Width: 22" / 56cm Height: 15" / 38cm Seat Depth: 5 Seat Height: Fabric Required: 1m / 1.5yds
See the other products
George Smith

traditional stool
BABY NORRIS
Depth: 20" / 51cm Width: 20" / 51cm Height: 15" / 38cm Seat Depth: 5 Seat Height: Fabric Required: 2m / 2.5yds
See the other products
George Smith

traditional stool
FONTENAY
The matching footstool of the Fontenay series is a practical addition, lifting tired legs up to a comfortable position. The seat is made of ergonomically formed teak slats, the frame is of galvanised, powder-coated steel.

traditional stool
CLASSIC FOOTSTOOL
Easy to unfold The foldable footstool is of weatherproof teak with fittings of solid brass. It matches the height of all Classic Foldables.

BALMUIR Leather Collection is for those with classic taste. Hand finishing, soft high quality buffalo leather with traditional craftsmanship result in prestigious products. The leather collection consists ...

traditional stool
DIRETTORIO
An ageless style, Direttorio is a traditional chair with a back that is decorated in the top part. The back can be upholstered or with wood inlay. The same is available in the armchair version. Structure Structure ...

traditional stool
NIRIDES
Hardwood stool with a classic line, part of our series Nirides. The wooden base is available in three standard color versions, but the cushioned seat can be dressed with a range of fabrics and colors. Fabrics ...

Height 30", Width 16.5", Depth 16.5" Also Available: 132-24 Clay Bar Stool Counter Height The dimensions we display are approximate.

Our collection We propose a contemporary line of items with a vintage mood and an eccentric attention to materials, in which craftsmanship and design coexist and interact. Craftsmen and designers work closely together for the realization ...

... Metering ml / yards: 0.55 / 0.60 Yves Hallard for Pierre Frey The frame is made of solid wood (beech) and assembled in a traditional way with mortice and tenon joints. The legs are mode of beech wood: other colors ...

traditional stool
7019/81
A collection distinguished by the harmonious craftsmanship of painted iron and a wide range of accessories.