Traditional wall lights
134 companies | 856 products
How to choose this product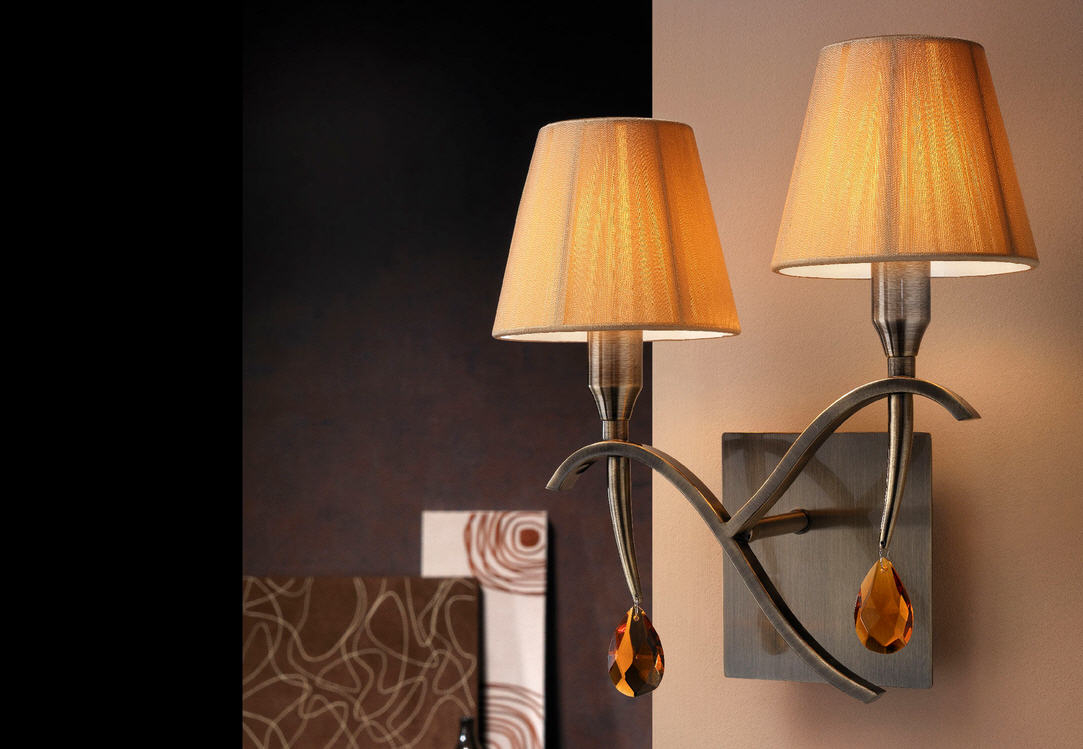 A traditional wall light provides decorative, complementary illumination of a specific area or object. Its principal characteristics are simple shapes, light colors, floral decoration with studied lines and refined finish. Wood, wrought iron, bronze and glass are the primary constituent materials.
Applications
These fixtures illuminate primarily small areas, such as bathrooms and hallways, but are also found as supplementary lighting in larger rooms.
Technologies
Such lights employ all sorts of bulbs, including halogen, LED, fluorescent and incandescent.
How to choose
Choice will depend on installation location (interior or exterior), aesthetic qualities and finish.
Disadvantages
- Relatively dim light