The Online Architecture and Design Exhibition

casement window
EXTREM 66
See the other products
MINCO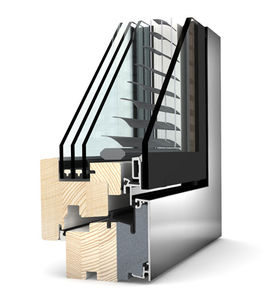 ... free) Upon request with quadruple glazing – passive house certified Triple gasket system Available as passive house certified component with triple insulating glass in combination ...
See the other products
Internorm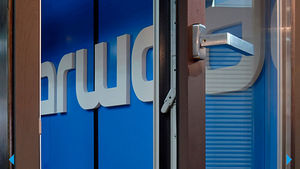 The new series SW80TT, thermal break, is the result of continuous research and development implemented by Starpur. It is characterized by: Excellent thermal and acoustic insulation Availability of various wooden frames Ideal for low energy ...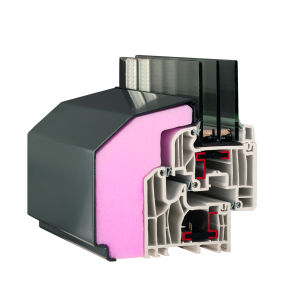 casement window
HX PASSIV
See the other products
HAAS HOCO ITALIA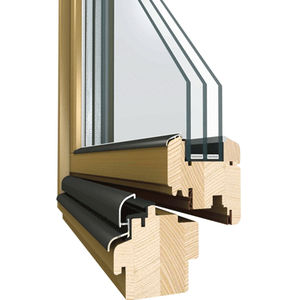 tilt-and-turn window
92+3
The wooden windows we offer meet three fundamental requirements that are demanded from the similar products: they provide the most effective insulation, guarantee safety and let us keep calm atmosphere. Creating our windows ...
See the other products
WWL Houses

Size isn't an issue with Lumi. With our highly stable structure, Lumi can be specified for larger than average windows.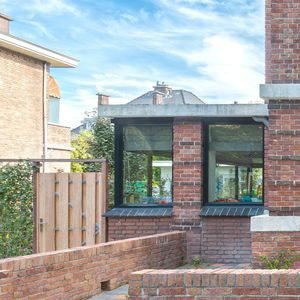 Elegant, slim and more light intensity This system of high quality window and door profiles with thermal break are applicable where the more severe standards for acoustic and thermal insulation are required. The slim ...
See the other products
Aliplast

Width: 122 mm
... NATURE 3 window is best described by a traditional axiom: the best solutions are simple solutions. The window concept is based on a century-old tradition upgraded with the help of modern technology. ...
See the other products
M SORA

casement window
AHF 115 P CLASSIC
... of the standard version, the wood-aluminium clad window has the ultimate in thermal insulation value. A completely concealed fitting does not impact on a perfect interior appearance of the window ...
See the other products
Kneer GmbH Fenster und Türen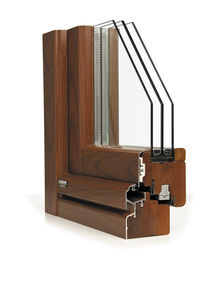 sliding window
STRATEK 80 PLUS
The windows from the Stratek 80 plus line are made of wood-aluminum with external 90° coupling, relief in the aluminum frames-patented system-design + performance K thermal house climate.
See the other products
Sciuker Frames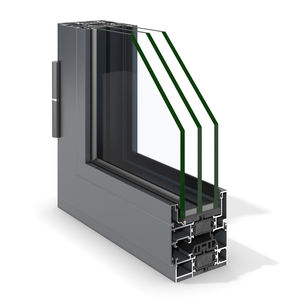 casement window
PRACTICABLE STYL-75
Features: Folding with thermal break Aluminum profiles with 6063-T5 alloy 14.8 mm polyamides Double square injected aluminum 74 mm frames Sheets 81 mm Glazing up to 67 mm. Seals of EPDM Vulcanized angles Stainless steel alignment ...

Wood-aluminum windows from BECKER 360: The ecological material wood as a basic construction with its outstanding heat-insulating properties and the weather-resistant metal as outer frame are the basis for the eco-friendly ...
See the other products
BECKER 360

sash window
MIRA K 67 / 78
- Windows frame / Sash width - Window frame 64 / Sash width 66 - Window frame 67 / Sash width 69 - Two gaskets - Pine, spruce, oak, larch
See the other products
Rauh SR Fensterbau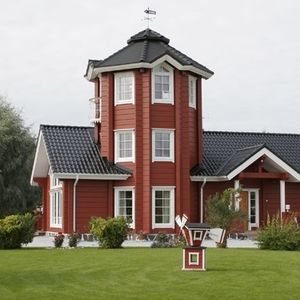 In modern construction and rebuilding, energy efficient windows are often chosen. As a pioneer in the trade, Skaala offers the most energy efficient windows for modern building, with both operating and ...
See the other products
Skaala Windows And Doors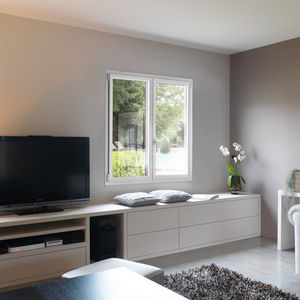 See the other products
K-Line

The FLAT LV window is the latest addition to the FLAT series: a flush window with concealed hardware, it has an innovative design style. Its slender frame allows for the maximum capitalization of light. ...
See the other products
PB FINESTRE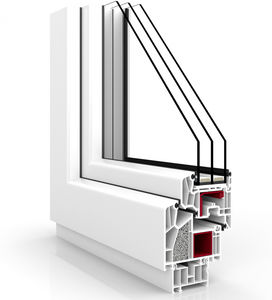 casement window
PREMIUM : V90+
V90+ window is a high energy-saving new-generation product of highest quality that meets all the standards of modern architects and individual investors. Three-time winners of 'Quality of the Year' prize (2008, 2009 and ...
See the other products
VETREX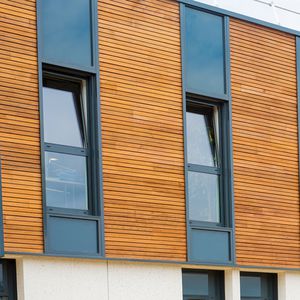 casement window
ESPACE® O.C. 70 TH
This high-performance concealed opening window is perfectly suitable for the non-residential building market. Its specificity makes it possible to design combinations with fixed and openable lights with equal glazing ...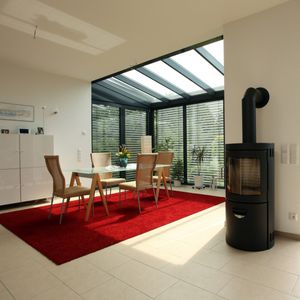 ... wood-aluminium window Eta is equipped with a special aluminum profile fitted on the wooden wing that involves the use of a laminated glass that increases the thermal insulation. This window ...
See the other products
Sypri

... consumption and high soundproofing. Wooden profile (80 mm door/ 68 mm frame) Triple seal Glazing beads with no visible nails or screws, fixed with the glassblock invisible system Triple glazing ...
See the other products
GORLINI REMO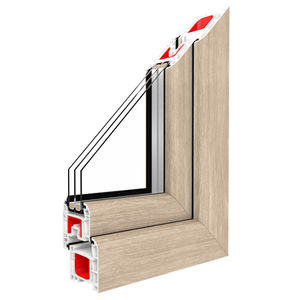 tilt-and-turn window
IGLO LIGHT
... design. High safety level ensured by the high-quality five-chamber profiles in A class, made exclusively of prime material. Window resistance and stability thanks to the big original steel reinforcement chamber and ...
See the other products
drutex

tilting window
DOLETA IV-78
Profiles in thickness of 78 mm Units in thickness from 28 to 44 mm Two lines of sealing gaskets Sloping external aluminium sill of original design both on the sash and on the frame Uw up to 0.9 W/m²K
See the other products
Doleta Premium Windows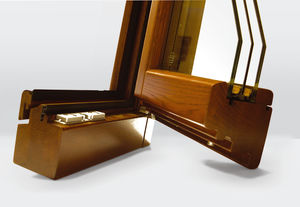 A new standard One of a kind design for this 90mm. profile with the frame and leaf been flush to the outside. Extraordinary thermal and acoustic insulation performance with elevated security.

casement window
MONTECITO® SERIES
... home or addition? Create your dream home with Montecito Series® --- vinyl windows that stand up to corrosion and are virtually maintenance-free. Milgard will custom design the windows to your specifications.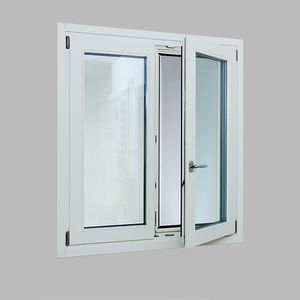 casement window
EUROMIX PLUS 88
... tilt and turn Euromix Plus window in laminated Swedish Fir with aluminium cladding. • Air permeability : class 4 • Watertight : class 9A • Resistance to wind load : class C5 • Window ...
See the other products
Molaro