The Online Architecture and Design Exhibition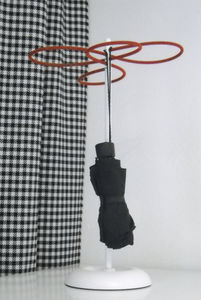 plastic umbrella stand
LUCKY CLOVER
your 'good luck charm' umbrella stand. put the big umbrellas in the four leaves of the plastic strings. small pocket umbrellas can be hooked up on the top of the stand.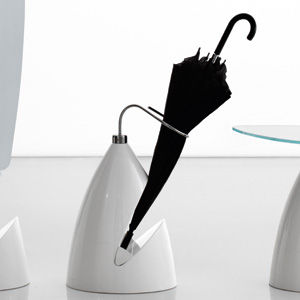 polyurethane umbrella stand
ZAC
... bright lacquered polyurethane base for coffee table, umbrella stand, mirror, clothes stand or clothes hanger. Details Cod. 448+210 L62xP42xH48 coffee table Cod. 448+211 L42xP22xH58 ...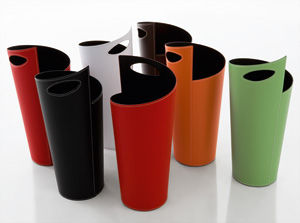 Umbrella stand in black painted iron covered with white, orange regenerated leather/grey stitchings or with black, red or dark brown regenerated leather/beige stitchings. Details Cod. 855 Ø21/27xH64

BALMUIR Umbrella Stand Size: Ø 28 cm x H 61 cm Available in colours: Gocnac, Dark Brown and Black BALMUIR Leather Collection is for those with classic taste. Hand finishing, soft high quality buffalo ...

beech umbrella stand
T-528
Measures: Width: 41 Depth: 25 Height: 70H Materials: Beech wood Specifications: Metal bottom part to collect water.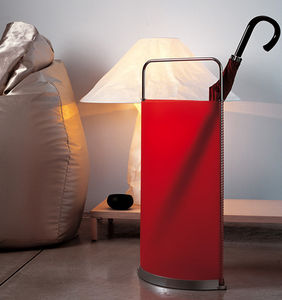 metal umbrella stand
CROMO
Umbrella stand opaline polypropylene, in blue, white, grey and red. Base of painted resin in grey colour. Chromium plated metallic details. CL764 L.36 P.22 H.75 cm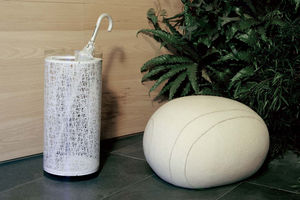 polycarbonate umbrella stand
CALICOT
Umbrella stand. Cloth chest. It is available in transparent polycarbonate or with a decoration printed in black or white colour. Details of vinyl plastic foam in black or white colour. CL223 natural ...

metal umbrella stand
JOKER
Joker 1. Coat-stand, hangers and umbrella-stand column with metal round base. Available with various forms of supports and with painted or chrome column and base. 2. Umbrella-stand, ...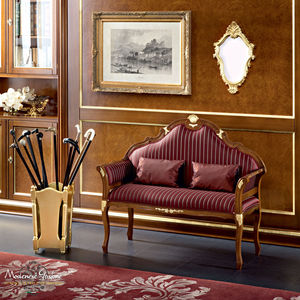 metal umbrella stand
CORNETTO by Alberto Basaglia & Natalia Rota Nodari

metal umbrella stand
STEP by Philipp Günther
The umbrella stand STEP is made of 3 mm thick metal, perfectly finished and absolutely stable. Three different sized cylinders join together and offer space for umbrellas of all sizes. Available ...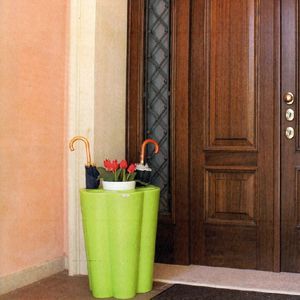 polyethylene umbrella stand
LULET DROP

polyethylene umbrella stand
BRICK by Pio & Tito Toso
Brick is an umbrella stand, featured by a pure volume, with the aim of containing in a tidy way and in the smallest possible space. It is a practical object for rainy days as well as a modular piece of ...

stainless steel umbrella stand
PUZZLE-BASKET-BIC
Umbrella stand made up of two-coloured plate components (16 elements, 1 base, 2 top sections). Also available in one colour and in stainless steel. Height: 500 mm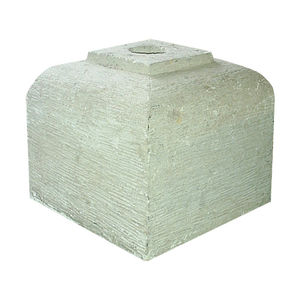 stone umbrella stand
MA-S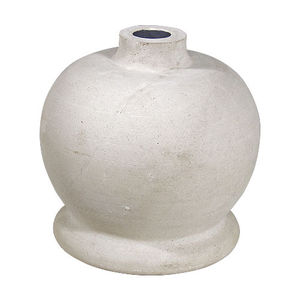 stone umbrella stand
BASE-2