How to choose this product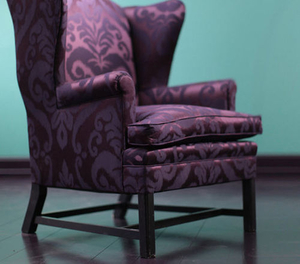 Upholstery fabric is used to cover furniture, improving its comfort, appearance and appeal. It may be designed for interior, exterior, or marine applications. While some materials are preferred for their decorative qualities, others are manufactured with particular properties related to their use, including resistance to fire, water or staining.

On ArchiExpo, this material is arranged by properties such as type or special characteristics (e.g., fire resistance).
Technologies
Much upholstered furniture is built on a sturdy frame of softwood, hardwood, stainless steel or another material. The fabric can be attached using staples, screws, tacks or another system. Upholstery materials include, cotton, silk, leather and rattan.
How to choose
Consider how the fabric will look on the finished piece of furniture. Ensure its suitability for the intended use. For example, public or commercial furniture may have to be upholstered in particularly robust materials which comply with fire safety regulations. Determine maintenance requirements and the possible need for resistance to staining, dust, water or fading.