How to choose this product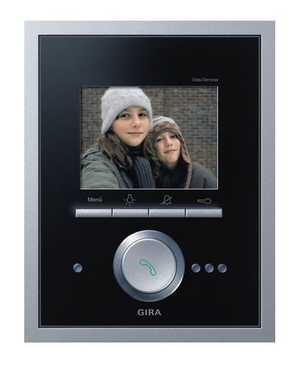 A video door phone, or intercom is used to identify people seeking access to a building and to keep out intruders. It may be connected to the security system of a company, a small business, a residential complex or an individual home. On ArchiExpo, these devices are arranged by properties such as type (e.g., wireless, hands free) or special features (e.g., with card reader or access control).
Applications
This apparatus may include devices such as a card or biometric reader to improve security. Some require wiring, while others are wireless, facilitating installation.
How to choose
Consider how the system will be installed and activated. Often, the visitor presses a call button on a control panel at the entrance. Ensure that the audio system, camera and screen resolution allow accurate identification of the visitor.

Choose a door-opening mechanism. Some units include a remote door release button. With others, the door must be opened manually. While the latter may be suitable for an individual residence, systems installed in high-rise apartments or large buildings generally have a remote opening mechanism.