How to choose this product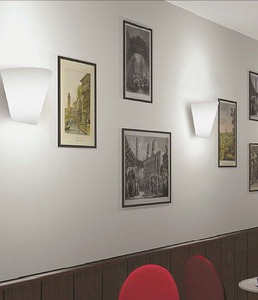 A wall light provides concentrated, decorative illumination as a complement to general lighting. Its conception can be design, modern, traditional or period. Materials include, glass, plastic, wrought iron, bronze, aluminum and copper.
Applications
These fixtures can be found in bedrooms, dining rooms or other interior areas, as well as outside, in yards or on terraces.
Technologies
LED, fluorescent, incandescent, halogen and other types of bulbs are used in wall lights. An ever evolving range of materials can be selected on ArchiExpo from composite plastics to Murano glass.