The Online Architecture and Design Exhibition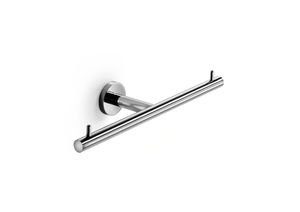 1-bar towel rack
GRELA : 51709.33
See the other products
LINEABETA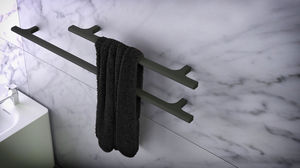 2-bar towel rack
by Peter Jamieson
expensive bathroom textiles are a high-quality accessory in many bathrooms. why not presenting them in a high-class way? k | stone® rails and bath trays offer the best solution for presenting them in an appropriate way and round up your ...
See the other products
KNIEF & CO. GmbH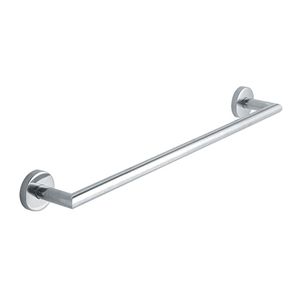 FEATURES Material: 304 stainless steel Dim. (single towel rail): W.647 x D.80 mm Dim. (double towel rail):W.652 x D.130 mm Dim. (towel rack):W.647 x H.125 x D.245 mm

towel ring
930806-1B-I011
Body material SUS201 Chrome finish ASS36H level 10 211.5*68.6*190mm
See the other products
QUANZHOU JOMOO SANITARY WARE CO., LTD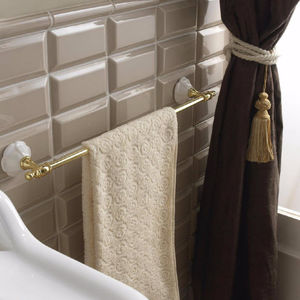 1-bar towel rack
IRIS : IRI03OL
An antique ceramic boss provided the inspiration for this range of classical bathroom accessories. Available with both plain and braided tube, Iris will not disappoint the passionate purist searching for authentic retro style items.
See the other products
Sbordoni

1-bar towel rack
BANIA #34 by Luca Bojola
... high quality standards. The series is composed of washbasin cabinets (wall and floor standing version) in different widths, and complementary items such as tall units, floor standing ...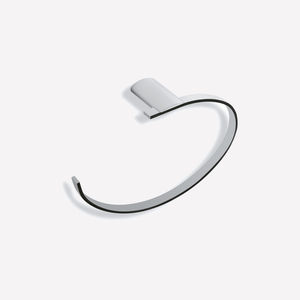 towel ring
AI501201 by Massimiliano Settimelli
Ring shaped towel holder Design: Massimiliano Settimelli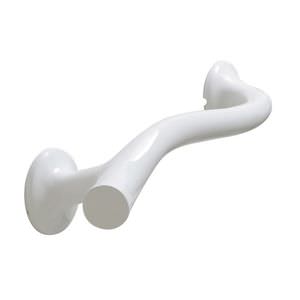 Ceramic towel rack code 5425 Ceramic towel rack. Wall installation
See the other products
GALASSIA

1-bar towel rack
BELMONDO: BL006 by Maurizio Duranti
See the other products
IB RUBINETTERIE

1-bar towel rack
AGORA': ZAD421 by Ludovica & Roberto Palomba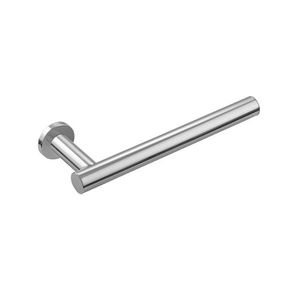 1-bar towel rack
ARCHITECT : 2050167
A multitude of pieces come out of architectonic forms that dominate with their resistance. A comprehensive collection of accessories with a timeless and elegant design.
See the other products
COSMIC

1-bar towel rack
SENSO EXCLUSIVE: SE-A400,27/SE-A600,27/SE-A800,27
Senso-Accessoire Series As a perfect addition to the award-winning design of the touch-free Senso lavatory faucet matching Accessoire products are consistent with the functionality and style of the designer faucet. Available in stainless ...

1-bar towel rack
BAMBOO 6947000000 by Marco Pisati
Bamboo it's an elegant and minimal bath accessories collection. The ceramic elements have been designed inspired to the line of the bamboo plant. The chromed brass elements are characterized by a winding profile. Bamboo is an accessories ...
See the other products
BANDINI RUBINETTERIE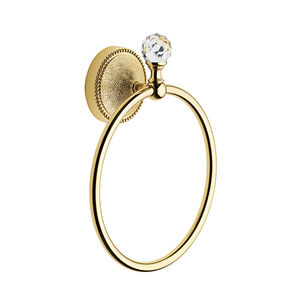 towel ring
ELITE SWAROVSKI® : EE07 SW
CLASSIC style collection CLASSIC Empire styled bathroom set with Swarovski® Crystal inserts
See the other products
IBB INDUSTRIE BONOMI

1-bar towel rack
OMBRA® by Arkimera
... importance of the absence is expressed through a perimeter that makes volume, stemming from the strength of the shadow drawn on the wall that breaks through the surface becoming a useful and elegant container: Ombra is ...
See the other products
ANTONIO LUPI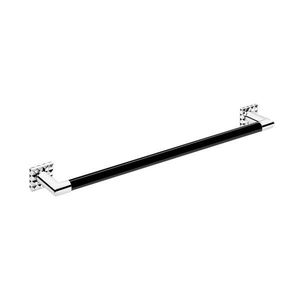 1-bar towel rack
7010603 BB CC/7010453 BB CC/7010303 BB CC
A BATHROOM JEWEL.Its artisan elaboration and its luxury design, give soul to an exclusive and elegant collection, creating such as authentic jewel.
See the other products
Pomd'or

1-bar towel rack
369 by Benedini Associati
Range of wall-mounted accessories characterised by the infinite compositional potential of its elements, which include towel holders, supports for soap dishes, glasses and shelves that ...
See the other products
AGAPE

EDWARDIAN TOWEL RING FINISHES Silver Nickel, Chromium Plate, Antique Gold

It's Time - clean contemporary practical forms come of age. Towel Ring 18 gauge solid brass construction Lock-in secure mounting system Covered mounting plate - recessed set screw Chrome finish - 10 year warranty
See the other products
Aliseo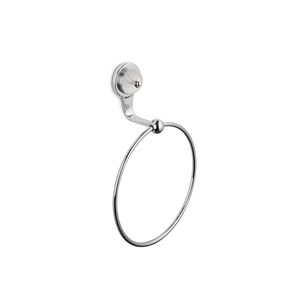 Towel ring. Available in the following finishes: chrome, light gold, bronze and polished nickel. DIMENSIONS cm 21 x 8,5 x 25,5h
See the other products
DEVON & DEVON

2-bar towel rack
PROVIDENCE: 69525-PC
Traditional yet timeless styling bridges the past and present. Coordinates beautifully with Brizo "Classic" and "Belle" collections 24" long 2-1/2" diameter flange

2-bar towel rack
KUBISTA: 4905
Wall-mount swiveling double towel bar made of plated brass.
See the other products
Lacava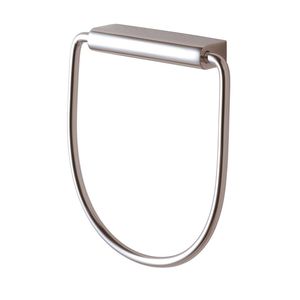 See the other products
Ideal Standard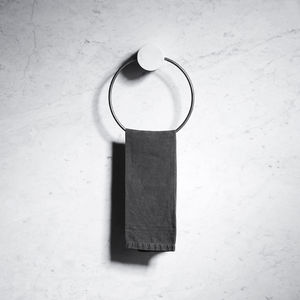 towel ring
RING by Elisa Ossino
... discreet touch of elegance is brought to the bathroom with this towel ring. Hand finished in our Tuscan workshop, it is made from natural stone with the ring in gunmetal steel.The Fontane Bianche towel ...