The Online Architecture and Design Exhibition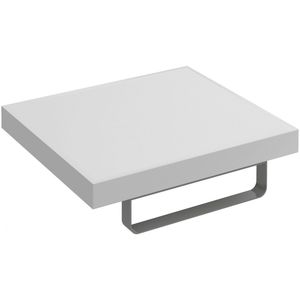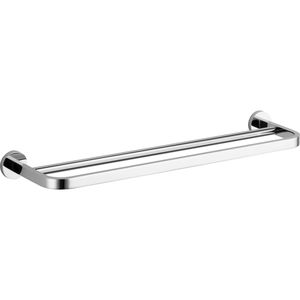 2-bar towel rack
ANDIAN : IAO20526
See the other products
Delta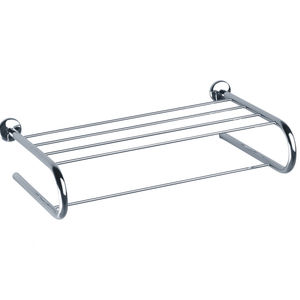 3-bar towel rack
LOFT: 010111
LOFT - Towel rack, Chrome and nickel-plated Brass and Steel Finish : Chrome and nickel-plated Dimensions : 113 x 300 x 550 mm Diameter Ø : 16 mm
See the other products
PELLET ASC

towel ring
ALLURA® : 473TR
... with bold features. The solid construction and style give a distinct presence in any traditional bathroom. Features Allura towel ring Metal construction
See the other products
Symmons

1-bar towel rack
S8 SWK: 16 SERIES
... oval shaped brass bars. 0.5 microns average thickness. Stainless steel screws. Blown glass complements in tinted finish. Screw Wall fixation with anticorrosion treated (olive chromated) metal back plate.
See the other products
Sonia Bath

1-bar towel rack
ELEGANCE: A4473323EXP
See the other products
VitrA

1-bar towel rack
PER SE - P34702-00
Per Se is a faucet collection that embodies slender, soft modern minimalism. Meaning "in itself," Per Se embraces its name with an aesthetic that has an intuitively beautiful base form and is welcoming with thoughtful composition. Pairing ...
See the other products
KALLISTA

1-bar towel rack
JES: H2077
See the other products
JADO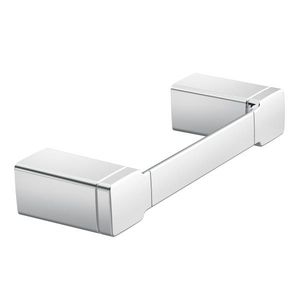 1-bar towel rack
90 DEGREE : YB8886CH
... A modern twist on a traditional towel ring, these smaller sized bars are perfect for space conscious decor chrome finish is highly reflective for a mirror–like look that works with any decorating style towel ...
See the other products
Moen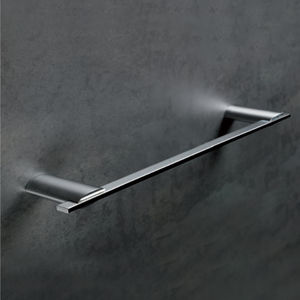 1-bar towel rack
AR 45 by Massimiliano Settimelli
Designer: Massimiliano Settimelli Material: Oval Brass Bar - cm 40x20 Accessories: White ceramic Finishes: 08 Customized: Yes
See the other products
STILHAUS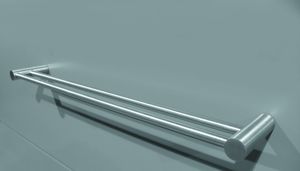 1-bar towel rack
N1916 by Bønnelycke mdd
Double NOVA2 towel bar for wall mounting. CC600mm. Available in brushed and polished. N1916-2 Height: 28mm Width: 628mm Depth: 122mm Diameter: Ø28/Ø14mm CC: 600mm Weight: 1,6 kg. Design: Bønnelycke mdd
See the other products
Frost Design


towel ring
M-06 by Jon Santacoloma
ESQUARE Striking yet simple. Robust and streamlined. Two basic geometric shapes, the square and the circle, come together to form the basis on which the design is expressed. The square—basic, robust and resistant, joins hands with the ...
See the other products
Uraldi

1-bar towel rack
LUCENTUM : GW05 18 06 02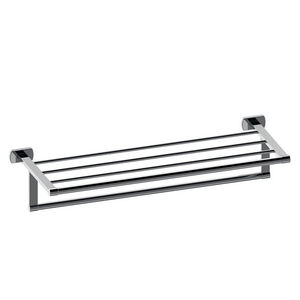 Combining technology, security and design, Ascolia intensifies tranquillity of your bathroom. Easy and quick maintenance will contribute to a 5 stars service! Based on the user'sfeedback, our range includes hair dryers, pedal bins, ...

1-bar towel rack
POGGIO by Silvano Pierdonà
Finish: Solid Surface Features: Towel rail available in various sizes, made of Solid Surface. Small shelves and boxes that we use day in day out in the bathroom.
See the other products
Capo D'Opera Home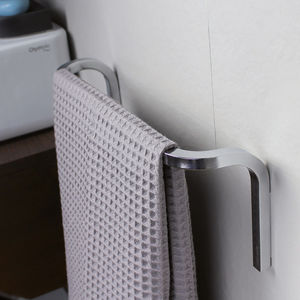 ... introduces a minimalist vision, that removes the unnecessary, wall support included, making the accessory 'naked' and at the same time of strong visual impression. It's the very accessory, glued to the wall, ...
See the other products
KOH-I-NOOR

1-bar towel rack
6140, 6141, 6142
Handcrafted in the UK Plated to a thickness that exceeds the industry standards Produced from quality low lead brass

1-bar towel rack
POST IT: PSC003
type: ceramic towel rail size (cm): 46x4
See the other products
ART CERAM

MATERIAL: steel COLOR: white / black / anthracite / gray
See the other products
3S design

2-bar towel rack
EASY: E409

Dimensions: 7.9" Diameter Features: Towel Ring Polished Chrome Finish Solid Brass Base Made in Italy SKU# | Option: Baketo 5209 | Towel Ring Related Items: Collection | Baketo

Series Elbe K-7200 Art. К-7240 Materials Metal alloy, plastic O-rings, PVD coating
See the other products
WasserKraft Badeinrichtungen GmbH

1-bar towel rack
by Norm Architects
Towel Bar and Toilet Roll Holder are designed in the same simple and recognizable style. They are rounded and soft in expression, while still being visually strong, iconic and masculine. The illusion of the floating band ...