The Online Architecture and Design Exhibition

contemporary table
RATIO by Marco Guerini
See the other products
Bdm s.r.l.

contemporary table
TRIM SP by Tapio Anttila
Height: 73 cm
Length: 70 cm
Width: 70 cm
Laninate top in white or walnut, 70x70 cm. Legs are available in chrome or powder coated.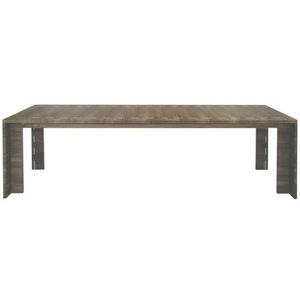 contemporary table
TUCK by Tim Watson

contemporary table
CROSSLEG
Height: 77 cm
Length: 240 cm
Width: 100 cm
Materials Walnut Dimensions (LxWxH)2400 x 1000 x 770
See the other products
TEBIAN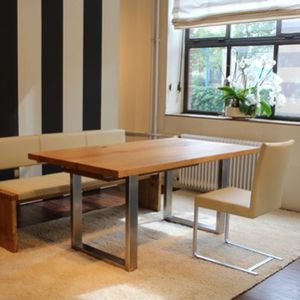 contemporary table
ADORA 08
Height: 75 cm
Length: 165 cm - 300 cm
Width: 90 cm - 100 cm
Length:165 – 300 cm Width:90 – 100 cm Table Height:ca. 75 cm Its unique look makes the Adora 08 table a star in every respect. NEW – Also the Adora 08 is now available with the TWISTER extension ...
See the other products
Schulte Design GmbH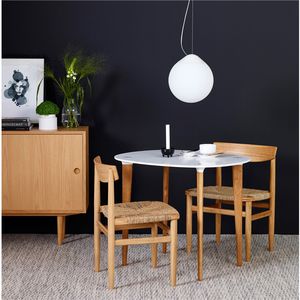 contemporary table
BUFF by Joel Karlsson
Height: 50, 60, 40, 72 cm
A challenge that we have struggled with for years is to make an indestructible table with wood feeling. When Joel Karlsson showed his idea with a durable tabletop that through a trumpet design meets the legs of solid ...
See the other products
KARL ANDERSSON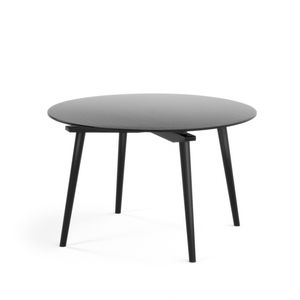 Scandinavian design table
CC
Height: 51 cm
Length: 80 cm
Width: 80 cm
White - Black - Walnut seat + Beechwood legs - Oak (natural, bleached) - Walnut Gather around this good looker and play some cards 50's style. Best paired with Stool CCs, the unmistakable 'floating' ...

Length: 200, 180, 220 cm
Width: 95, 100, 85 cm
... *The Tamaza table is made of two kinds of wood: walnut or oak. It can be finished with natural oils or lacquered. There is also the possibility of a full color option – there are three colors of finish ...
See the other products
ST FURNITURE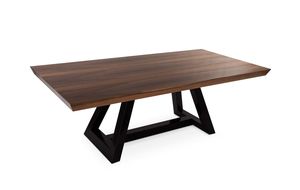 contemporary table
DUODECIMO
Height: 74 cm
Length: 220 cm
Width: 105 cm
Table with a top and a high polished base. Each element is made of blockboard made of natural wood, which is then covered with a layer of walnut veneer.

Height: 45 cm
Length: 100 cm
Width: 50 cm
Dimensions: 100 x 50 x 45 - Other sizes available Range of tables available in several sizes & shapes. Diamond veneer surface in the oak or walnut. Solid beech or walnut base.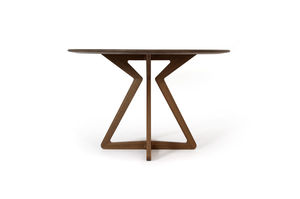 contemporary table
LISBOA 120
Height: 76 cm
Length: 120 cm
Width: 120 cm

contemporary table
BRIDGER COCKTAIL
Height: 37.5 cm
Length: 160 cm
Width: 89 cm
DIMENSIONS: 63 long x 35 wide x 14.75 high (160 x 89 x 37.5 cm)darkened bronze base with white oak, walnut or stone top; please specify polished bronze or polished stainless steel base available by special order; please ...
See the other products
CASTE

Height: 77 cm
Length: 160 cm - 219 cm
Width: 90 cm
... structure of Desi extending table is made of steel, available in a stainless or matt lacquered finish in the same colours of the open pore, which range from gunmetal grey to signal white. The top can come in a canaletto ...

contemporary table
MILENIUM PLUS
... . A modern line, with details in bright colours like green, purple, red and orange, combined with brilliant white, ash and walnut. Modern shapes and straight lines with a very innovative lighting system including LEDs, ...

Height: 78 cm
Length: 120 cm
Width: 120 cm

contemporary table
CHARLOTTE
Height: 76.5 cm
Width: 100 cm

contemporary table
CHARLES
Height: 76.5 cm
Width: 100 cm