The Online Architecture and Design Exhibition

decorative paint
EXTRAPAINT
EXTRAPAINT is a very washable, acrylic paint, for exterior and interior use, characterized by high coverage, excellent vapour permeability, water repellence and a finish that is smooth, matt and soft ...
See the other products
OIKOS colore e materia per l'architettura

Alkyd urethane water-based enamel resistant to scratches and blocking with low volatile organic compounds (VOC). Its special formula combined with a special binder present in the product provides applicative characteristics similar ...

... an undercoat sealant on plaster, mortar, old paint, etc. on interior walls and ceilings (thinning: 1 part Alkil to 4 to 6 parts water), or as a finishing varnish in interiors over the aforementioned paints ...
See the other products
IBERSA PINTURAS

decorative paint
LABEL CLEAN'R
See the other products
PEINTURES ONIP

See the other products
RIPOLIN

See the other products
ANTICA SIGNORIA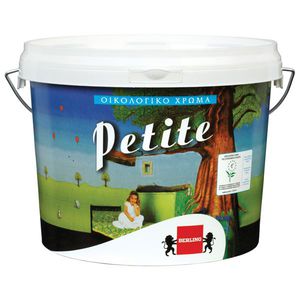 decorative paint
ECO PETITE
Excellent quality, odourless and non toxic, ecological emulsion paint. Protects both the environment and human health. Ideal for indoors and especially children rooms. (Smooth satin finish).
See the other products
Berling Paints

protective paint
VALSPAR® FURNITURE
No brush marks No sanding or priming Ultra durable, oil enriched finish Protects from spills, scuffs and stains Soap and water clean up
See the other products
VALSPAR

decorative paint
CAPWHITE
WATER-BASED PAINT WITH HIGH WHITENESS Semi washable interiors paint, highly breathable with excellent point of white and exceptional coverage on different surfaces. Low tendency to splash ...
See the other products
CAP ARREGHINI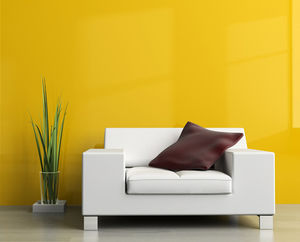 decorative paint
ROYALE LUSTRE
Royale Lustre is an extremely durable and highly washable luxury paint, formulated to be virtually odourless. Its non yellowing property ensures walls remain beautiful for years, weather it's a smooth ...
See the other products
ASIAN PAINTS

Cabinet and trim enamel Outstanding hide, leveling & adhesion Provides a factory-like finish Extremely durable, washable & scrubbable For new or previously painted wood and metal Ideal for hard-to-adhere substrates
See the other products
California Paints

decorative paint
ANTICANDO
... ANTICANDO 300 for indoor use and ANTICANDO 600 for outdoor use. After application, the decorated surface remains breathable, washable and may be painted over.
See the other products
VALPAINT

... stain should be first primed with Blanco (water-based primer). COLOURS It is available in white. The base paint of Vitex Satin emulsion paint can be used for the preparation of a wide range of shades ...
See the other products
VITEX

decorative paint
JUNOKRIL
Waterbased premium paint with mildew resistant properties. Based on high flexibility and adherance acrylic-vinyl copolymers and UV filters that create a water resistant film, while preserving the permeability. Indoor ...
See the other products
JUNO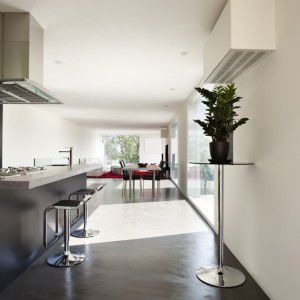 decorative paint
MONOKROMA
One colour, applied in one or two coats, creates a unique and minimal surface, characterized by gradual shades that depends by the pressure during the application. A biting solution but, in the same time, very soft and elegance.
See the other products
ELEKTA

decorative paint
PEBBLES & CREAM
... texture goes on luxuriously smooth and spatter-free, coating walls abundantly with a soft, lush finish that's durable and washable Low odor, zero VOC (as calculated by EPA method 24), available in 209 inspiring, artist-created ...
See the other products
Devine Color

protective paint
ACRYL MAT
Quick-drying and washable matt paint finish for walls and ceilings. Interior - Exterior Easy to apply, ACRYL MAT VELOUTE guarantees excellent coverage as well as excellent resistance to inclement weather ...
See the other products
Comus

decorative paint
IKARPORE
Solvent-borne alkyd paint DESCRIPTION Microporous paint, specially recommended for exterior use on woodwork. Gloss finish. SPECIAL FEATURES Permeable to water vapour, prevents blistering and peeling Stabilises ...
See the other products
PEINTURES MAESTRIA

decorative paint
PREMIUMCLEAN
Matt interior paint with excellent cleaning properties. Ideal for coating surfaces subjected to mechanical loads. Field of Application Suitable for highly cleanable coats, inured to soiling, on all interior walls and ...
See the other products
Caparol

decorative paint
RENAULITH
Micro porous façade renovation paint. Bad weather and outdoors ageing process resistant. Surfaces alkalinity insensitive. Possible application in all weathers, except driving rain. Outstanding durability – auto washable. Perfect ...
See the other products
BB FABRICATION RENAULAC

Water paints for wall SUPER WASHABLE WASHABLE ANTI MILDEW TRASPIRANT
See the other products
PAULIN

Light satin finish: 10% reflectivity. Washable. For inside use. Suitable for woodwork and decorative furniture. Yield : 14 m² per Litre. Clean up the tools wth water and soap.
See the other products
CARAVANE