How to choose this product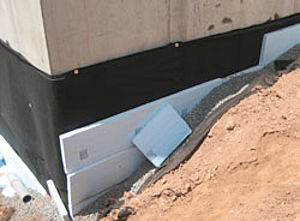 ArchiExpo features numerous models of waterproofing membrane for roofs, roof terraces, foundation walls and bridges, among other applications. They are classified by their constituent materials, including polyolefin, polypropylene, polyurethane, polyester and rubber.
Applications
These membranes are necessary elements of all types of construction, including houses, offices, stores, roof terraces, subsurface walls, pools and tanks.
Technologies
Bituminous materials or synthetic resins make the membrane waterproof, blocking the passage of liquids and steam. In contrast, water-resistant products keep water out but let air and steam through.