Wood pellet stoves
17 companies | 52 products
How to choose this product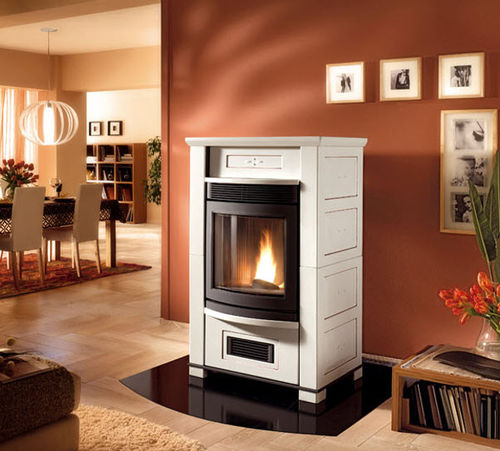 A wood pellet stove offers more convenient fuel storage and more efficient burning than other types. Many models are self igniting and have an electronically operated automatic feeding system. The pellets are made from wood products and constitute a carbon neutral fuel. On ArchiExpo, such devices are categorized by style or installation mode.
Applications
These stoves are used to heat homes, restaurants, lounges and other commercial and public spaces while constituting an attractive focal point.
How to choose
Consider energy efficiency and whether stove size is suitable for the heating requirements of the space. Plan for fuel storage and adequate ventilation. Determine the need for additional features such as a thermostat or a built-in oven or burners for cooking. Professional installation may be required. Other factors include maintenance needs and ease of cleaning.
Advantages
- May be automated
Disadvantages
- May require electricity