The Online Architecture and Design Exhibition

contemporary coat hook
HEMISPHERE by Phil Procter
... and playful additional to a wall. Available in the three different sizes, they can be used anywhere around the home to store coats, bags and accessories. A small angle on the rear of each hemisphere encourages playfulness ...
See the other products
Cascando

... Wall Hooks have many applications and have been used in hotel rooms, restaurant walls, office walls, retail changing rooms or for visual merchandising applications in retail shops. Wall Hooks come ...

contemporary coat hook
LOOP by Richard Hutten
... practical with fun design. For everyone who has seen his famous cup for children will identify Huttens design in the new Loop, wooden cloth hanger. Available in several colours and ash wood. Nice details as hidden mounting ...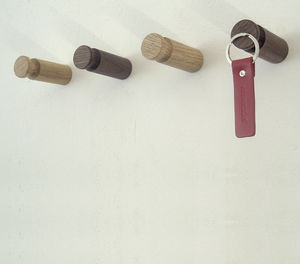 contemporary coat hook
DOCK
a wallhook-set made from walnut-wood or oak-wood with a hidden magnet inside plus a keyring. an elegant space-saving solution for keys, wardrobes, scarfs, bags,...

contemporary coat hook
APP 123/205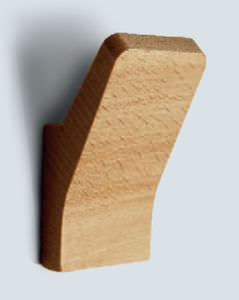 contemporary coat hook
PEG by Anne & Thibaud Klepper

contemporary coat hook
DSGBNP
Complete the bathroom with a variety of accessories Available in white only

traditional coat hook
P-9955

traditional coat hook
P-9956

contemporary coat hook
NOW! MINIMO : 500
FOR SMALL AND BIG KIDS. Fairytale furniture for little ones. Once upon a time … there was a small minimo. Charming baby furniture lovingly converts a children's room into a magical world: As a cot growing into a junior bed, it welcomes ...

contemporary coat hook
GABRIELLA : 42451
1 shelfboard, HxWxD: 29x80x17 cm decor 'White', Hooks in decor 'Sonoma

Solid oak wood, invisible steel fixture, handcrafted in Berlin.

contemporary coat hook
BAIDU
... perspective to explore the world beyond walls. Let go of the concept of having a dull pointy hanger and get yourself a style wooden round, BAIDU Hanger.

This homely line of furniture and equipment for kindergartens provides our children with a genuine sensation of warmth and safety; it is also designed to stimulate their social skills as well as creativity both in work and play.

Double coat hooks on Birch plywood creates the perfect place to hang bookbags and coats. Available in multiple sizes.