fixed partition
EUROPOROOM
EUROPOROOM Screen system that can be build as rooms to devide workplaces in an open-plan office. Design: Team Glimakra.

fixed partition
INDUSTRIAL
Range of partition walls for office and laboratory that combine the technical efficiency and a very competitive cost. All types available, blind panels or glass modules, with Grey and Ivory finishes.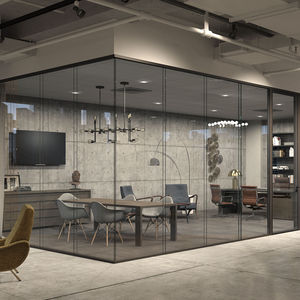 Prehung flush wood modules to complement our glass partitions

removable partition
THE DESIGN
• The number of frames can be increased by using a horizontal position thanks to "Decor Concept*. • The metal section "Decor Concept" offers an extensive range of finishes with vinyl or melamine coating, lacquered metal and the panel ...

removable partition
THE PAYSAGE
The solution for open-air space-planning in offices. • Aesthetics ano economy guaranteeo. • Long-lasting ano stability when unoergoing test. • Available in a solid module, apron-based glazing and full length-glazing with a maximum ...

FEATURE WALLS > Truly accentuate your space by utilizing a CARVART feature wall, integrating technology and various glass translucencies to create a stunning and attention-grabbing aesthetic. Touch screens, display monitors, custom lighting ...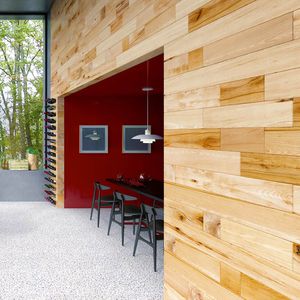 ... spectacular contrast in a simple, bright, minimalist kitchen and dining space. Large windows fill the room with solar light while the wood wall's massive construction establishes a visual connection to the natural surroundings. ...
See the other products
Craftwand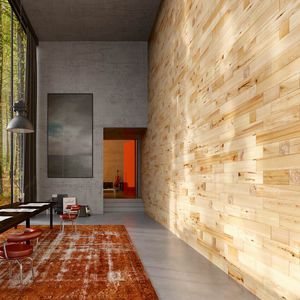 ... can decide on CRAFTWAND® . Take the wood blocks, combine them, recompose them, find new possibilities in them, and turn the source material into a home-crafted wall. Make your design ideas, transformations, partitions, ...
See the other products
Craftwand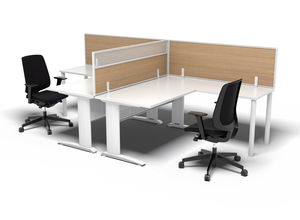 removable partition
ECOMÉLA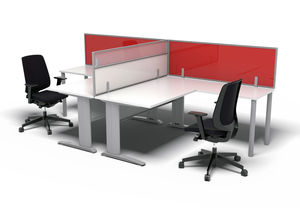 removable partition
ECOVITRÉE

removable partition
PLATINE


sliding and stacking partition
Our Movable Walls were developed with only one thing in mind - "adaptability". They are the perfect solution for spaces that need to be in constant change, such as Conference and Exhibition Centres. They are perfect for Hotels targeting ...

removable partition
PA 150
... anodized or polished.​ MODULES Finished in 16mm wood agglomerates, in melamine, natural wood veneer, or in phenolic pannels. Regardless the finishing, all modules come with a 40 mm mineral wood ...

folding partition
MEETING by Studio Bonetti Design
Minimal and functional Simplicity. Meeting allows a variety of situations where anyone can reclaim its own space. In total autonomy. Feel free to access without revealing. Feel free to create a single large room. Meeting is a contemporary ...

Dividing partitions Line LINE is a modular programme of dividing partitions with vertical module, capable of resolving with extreme semplicity and cleanliness every needs. The versatility of the system ...

removable partition
FRAME
The dynamic aspect of the horizontal split-lines accentuate the contemporary feel while opening up even the most confined spaces. A robust performer that remains light and simple, FRAME is a solution for dividing the office space ...

Finish: Panels in Natural Walnut Handle: Built-in

Finish: Panels in Natural Walnut Handle: Built-in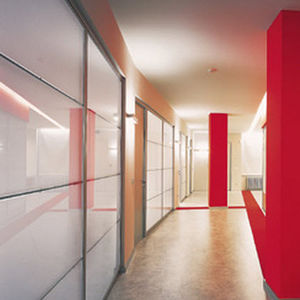 removable partition
M92 FUGA
The M92 Fuga is a variation on the M92 demountable partition which offers made-to-measure horizontal modulations on both blind and glazed modules by which to customise work space. Provides a simple solution to horizontal ...

sliding partition
ODACUSTIC
Soundproofing system for walls and false ceilings Today, noise is the main source of pollution. In order to improve our wellness and the comfort of areas we live in, Oddicini Industrie has developed OdAcustic, a line of products expressly ...
See the other products
Oddicini Industrie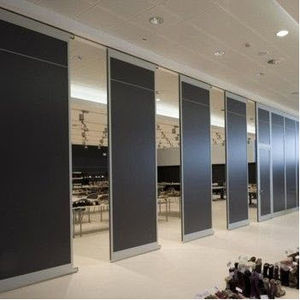 DOMINO is the answer to all the requirements of a physical, not visual, partition of the spaces. DOMINO, thanks to its silent sliding system, to its thin structure in anodized aluminium and to the simple sliding of the ...
See the other products
Oddicini Industrie

removable partition
P85 ELIGNE
See the other products
Qovans

removable partition
C+ CLASSIC
See the other products
Qovans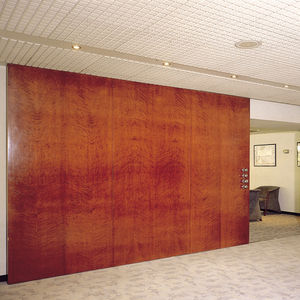 sliding partition
CLASSIC XL : SF

sliding partition
MULTIPLO : SF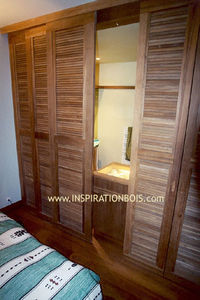 removable partition
VISION
SAB INTERNATIONAL is the exclusive partner of SAB DIFFUSION for the sales of partitions for exports

removable partition
PANORAMA
SAB INTERNATIONAL is the exclusive partner of SAB DIFFUSION for the sales of partitions for exports Edge to Edge Panels

removable partition
PRIMACY
... and the technical come together in perfect harmony. In the design of the PRIMACY line the best performance of a spatial partition has been sought and total supremacy has been granted to aesthetics. The profiles and skirtings ...

removable partition
PREMIUM
The PREMIUM partition is a combination of steel and aluminuum structures that, together with planks and panes, separate interior spaces. The various series of the premium partition utilise all types of ...


Eco is a natural hardwood based system that is fully factory finished. Solid hardwood cladding onto steel inner framework. All hardwoods are from sustainable sources. Acoustic performance up to 40 Rw dB (glazed) / 49 Rw dB (solid). Fire ...