How to choose this product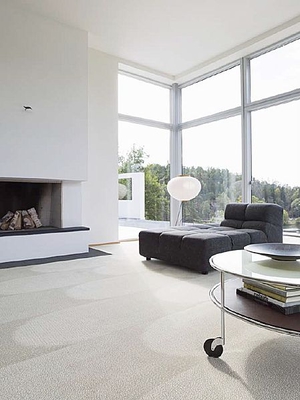 Wool carpeting is dense and smooth to the touch. It resists burning and wear, and provides thermal and acoustic insulation. Pure wool can be used, but an 80% wool/20% nylon blend increases durability and facilitates cleaning and maintenance.
Technologies
Various manufacturing techniques are used to produce these carpets. The most common include cut pile, textured, loop pile and cut-and-loop pile.
How to choose
Choice will depend on fiber blend and surface finish, installation location and traffic intensity. Personal taste and room decor will determine design and color.
Advantages
- Thermal and acoustic insulation
- Fire-resistant
- Comfort under foot
- Great durability