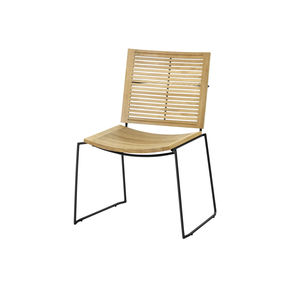 contemporary chair
BLACK BEO by Metchanun Suensilpong
CHAIR WITHOUT ARMRESTS - TEAKWOOD Dimension : W63.5 x D57.6 x H85.4 cm
See the other products
KENKOON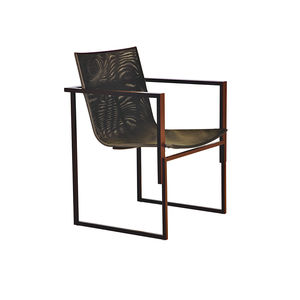 See the other products
KENKOON

contemporary chair
DONDOLÌ by Luca Pegolo

contemporary chair
SINTESI by Luca Pegolo

dining chair
606 by Labsdesign
It can be so wonderful to sit in good company around the dining table. And it's even more wonderful if it's a Rolf Benz 606 you're sitting on. The soft upholstery of the chair system ensures superlative seating comfort. And thanks to ...

dining chair
SINUS by kai Stania
Each chair is made up of a seat shell, seat cushion and various leg designs. High- or low-back variations are also available. The back shell comes in a covered version or as a visible plastic shell in both black and white. The chair can ...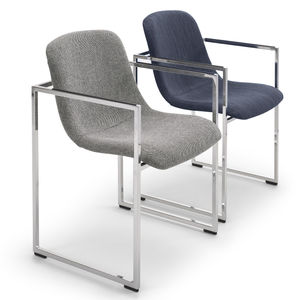 contemporary chair
FRAME II by Burkhard Vogtherr
The Frame II – our classic Frame with a new look – has a clear, modern shape and a comfortable round seat, the organic shape of which forms and exciting contrast to the geometric frame.
See the other products
Arco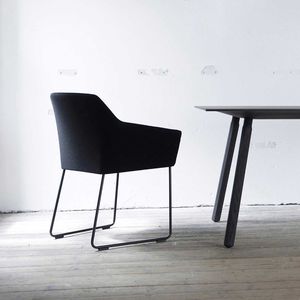 dining chair
SKETCH by Vogtherr & Prestwich
The new addition to the versatile Sketch chair family is perhaps the most impressive chair in the Arco collection; the SKETCH DINING is a luxurious and comfortable dining room chair with a high back that offers first-class support. Just ...
See the other products
Arco

contemporary chair
RAFAËL

contemporary chair
ROLBLOC
Indoor furniture & outdoor furniture This Joli classic with taut forms lets your garden come to its own. Equipped with 2 small wheels built into the frame.

contemporary chair
by Knudsen Berg Hindenes
The Say O chair is a unique chair of its' own. The shell is produced with the latest 3D veneer technology which yields an out-standing sitting comfort. All shells are laminated and come in different colors. The Say O chairs can be ...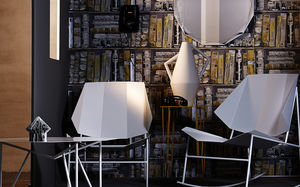 contemporary chair
TERRA by Antonio Forteleoni
description: meta chair - rocking chair in meta colors: signal white - camouflage - black gray composition: iron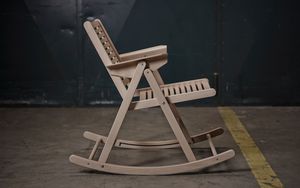 Scandinavian design chair
AVAILABLE IN Natural - White - Dark Brown - Black - Walnut - Teak Rex Rocking Chair is a must-have for promising creative minds and retrospective idealists. Forget your preconceived notion that the rocking chair is for grandmothers. ...

The Originals-collection is a collection inspired by our own design sketches as well as other successful models from the 1950's and the 1960's. Our skilled workers craft each piece of rattan furniture by hand. The rattan used is grown ...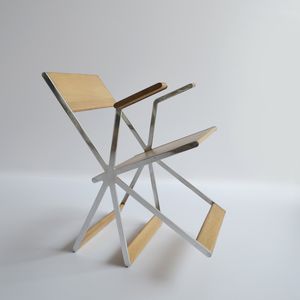 contemporary chair
TRIPATTE
Tripatte (limited edition of 10 pieces) Tripatte rocks backward on its «third» leg to offer a relax position, which will seduce those who like to swing on their chair. This product is made of solid wood and stainless steel polished ...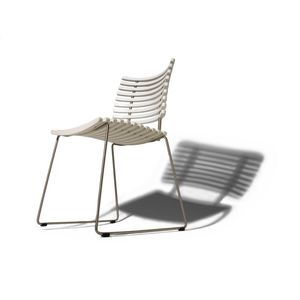 contemporary chair
LEOPARD by Henrik Lehm
Leopard chair in wood and stainless steel with a light curved look and outstanding comfort. An upholstered seat cushion in black leather is available as an accessory.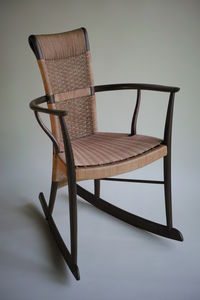 traditional chair
GANPISHINOISU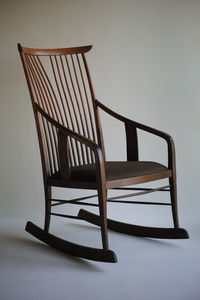 traditional chair
SUN AND MOON

contemporary chair
ARENA 033 by Pasi Pänkäläinen
ARENA 033 is a lightweight stackable chair, which is manufactured from a single moulded shape; it manages to be modern and retro at the same time. The chair collection has achieved great popularity both in Finland and internationally. ...

contemporary chair
COMPOS by Samuli Naamanka
Behind the ecological COMPOS collection is a material innovation the seats and tabletops are produced from 100 % biodegradable natural composite fibre. The material does not contain any oil-based substances. The steel frame is coated ...

traditional chair
COAST SLING
The unique appeal of the Coast collection lies in a harmonious blend of clean lines and graceful curves. The Coast Arm Chair has a sleek, powder-coated aluminum frame that features a scrolled element on each arm—a detail that exemplifies ...

contemporary chair
QUANTUM
Quantum raised the bar and set a new standard for the casual furniture industry. A contemporary classic, Quantum has garnered international acclaim, including trade and industry award honors. Fluid lines and contoured mesh seating are ...

Loop has transparent and opaque options and its body has a mono block structure. Loop has various leg options; 4 leg, sleigh frame; chrome plated, polished steel, aluminum swivel base and solid wood veneer legs. The mono block body ...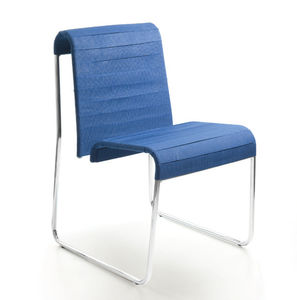 contemporary chair
FARALLON by Yves Behar
Farallon is a multipurpose seat created by the principle of adaptability of chair from "simply sitting" to "new media sitting". Its structure is only one metal tube, seat and back have a special elastic bands. This seat can be freely ...

contemporary chair
WIRED by Gabriele Pezzini
Wired is the new edition of a design project that has been revised over time without ever abandoning the original imprint of an iconic shape, which is emblematic of a design approach – "che fare" – that goes way beyond the shape of a ...

contemporary chair
INO by Kurt Beier
The favorite place for everybody who enjoys long nights in chummy round und don't want to go home. A chair which invites you for dinner. with or without armrests base frame in flat-bar steel square or round pipe curved

contemporary chair
AVIVA ROCKER by Jarrod Lim
Aviva Rocker by Jarrod Lim A casual lounge chair available as a chair or rocker, in synthetic or leather. Aviva is an elegant triangular form deliberately evoking a mid-20th century feel and modestly hiding a series of technical achievements. Material: ...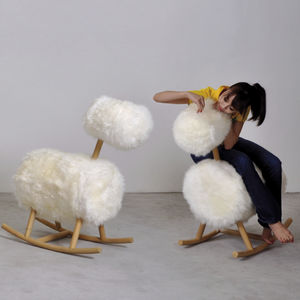 contemporary chair
HIHO by Jarrod Lim
HiHo by Jarrod Lim A fun yet stylish take on the traditional children's rocking horse remade for grown-ups. Jarrod Lim designed HiHo so you can sit forward and really ride or alternatively turn around and sit back for a gentler comfortable ...

contemporary chair
ASTA by Edi & Paolo Ciani
The idea behind the design was the mix of materials and the shapes. The stainless steel frame has all the refinement of an indoor, anodised surface but with the practicality and soft touch of a powder coated surface. This, combined with ...

contemporary chair
WILLIAM by Mark Gabbertas
The chair designed to fit like a glove. Light, powder coated frames carry the signature, curved teak slats that define the design language of William. And where your hands meet the frame, once again soft teak provides the touch. Dimensions Width ...

· chairs with removable cover · fixed cover for leather version - models UNO and TRE · frame in metal and moulded polyurethane foam · legs in metal with transparent varnishing or glossy black nickel finish