Two very rare pieces of Scottish Walnut were sourced for a pair of coopered nightstands for a client, originally from St Andrews, now residing in Hertfordshire. One section came from a wind blown tree in Bothwell, of which only one ...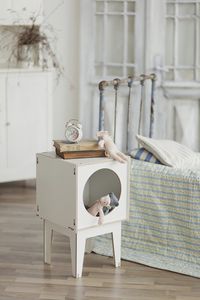 DIY experience Comes in a flat pack box. Quick assembly without nails or screws. Easy to disassemble when not in use. Takes very little space to store. Material: plywood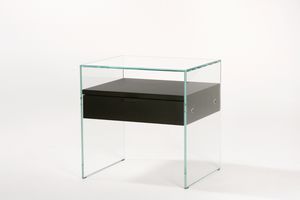 bedside table
ZEN 5: COMODINO
Drawer in grey wenge stained oak veneer, leather knob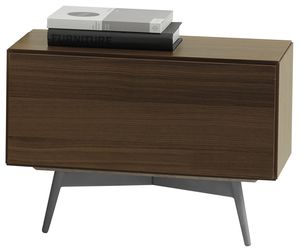 bedside table
LUGANO by Morten Georgsen
Lugano night stand, the product is available in different colours. As shown, walnut veneer/titanium grey burnished steel. H42xW58xD33½cm.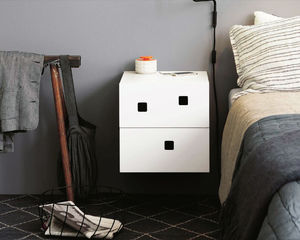 bedside table
PEEP S1 by Håkan Johansson
W 400 x D 410 x H 400 mm With base: H 590 mm 2 drawers Features a hidden compartment on top for chargers and cables. Available with wall mount or base.

bedside table
BERLIN AMB.B9

bedside table
ARAGON AMB.15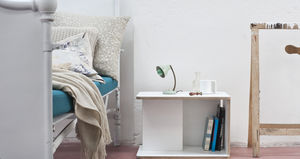 bedside table
ROLLE by Mario Palmieri
Rolle is a multifunctional stool easy to use: with a simple reversal movement turns into a solid 2-stepladder to reach the highest shelves in the kitchen or in the office, or laid down on the side as bedside table in the bedroom or coffee ...
See the other products
Formabilio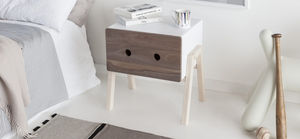 bedside table
OTTONE by Laura Pirrone
Ottone is the bedside table made entirely of wood with a strong personality. Its traits and the imperceptible details, even if essential and simple, add expression to it as if it was alive. With its eager eyes it watches the world around ...
See the other products
Formabilio