bedside table
SMART by André Schelbach
This variable bedside table and chest of drawers system was especially developed to fulfill the requirements of the box spring beds with their different heights. Bedside table with five different heights (30, 40, 50, 60 and 70 cm), two ...

Create your own comfort zone. Space designed to provide you energy throughout the day, should meet the highest requirements. Quality, ergonomics, color, has the effect of silencing and bring peace. We guarantee lockers that its quality ...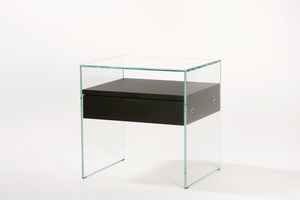 bedside table
ZEN 5: COMODINO
Drawer in grey wenge stained oak veneer, leather knob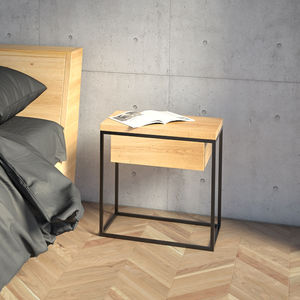 MOONLIGHT is a small table which can be used both, as side table and nightstand. Lacquered MDF or oak wood tops are available.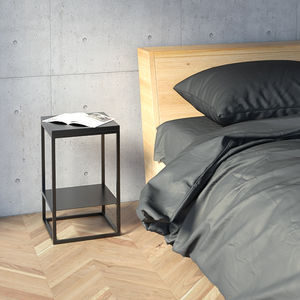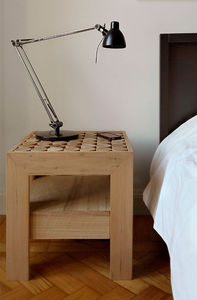 bedside table
SOFIA by Monica Freitas Geronimi
bed side table | stool 100% made in Italy design monica freitas geronimi Bed side table in wood teka, custom dimensions on request.

A dyrlund bedroom need not be with a wardrobe for rooms without sufficient space or simply for a lighter look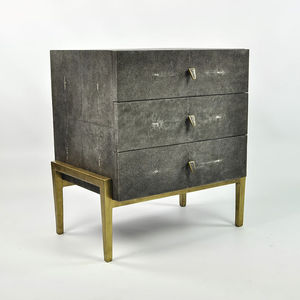 See the other products
GINGER BROWN

See the other products
GINGER BROWN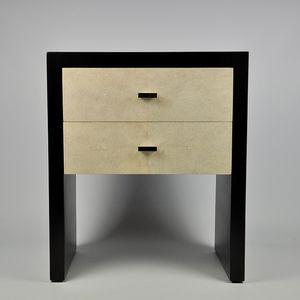 bedside table
PARCH BDC 2T
Shagreen bedside 2 drawers, covered with parchment and shagreen 60x35x70cm Bespoke sizes possible
See the other products
GINGER BROWN

Shagreen bedside 1 drawer 50x40x60cm Bespoke sizes possible
See the other products
GINGER BROWN

bedside table
CH519 ST/WD
Bedside 2 drawers covered with shagreen, makassar ebony feet 75x37x80cm Bespoke sizes possible
See the other products
GINGER BROWN

A practical nightstand with a sturdy yet minimalist construction that seamlessly fits with Cubismo Bed. The drawer features soft-close hardware system. Dimensions 55 x 40 x 35

The architectural design behind the Conduction bedside table is what makes it truly unique. Polished stainless steel legs and the smoky grey glass top combine perfectly to create a modern ambience in room. A must-have piece for the design ...

bedside table
OPERHA : MARVEL 0/411
Table-Console with extensions structure made of colored steel foil Top made of Eco-friendly laminate 18 mm thick, soft-touch finished. This table-console is supplied with 4 extensions (60 cm each) which take place into the structure ...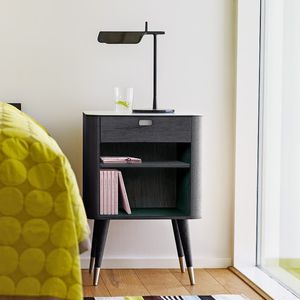 bedside table
AK 2410-2430 by Nissen & Gehl
Chest of drawers with white Corian top and Corian inserted in the wooden handles on pointy turned wooden legs with steelbase. The drawer sides are made with dovetailing in solid maple. The chest of drawers are finished on the back and ...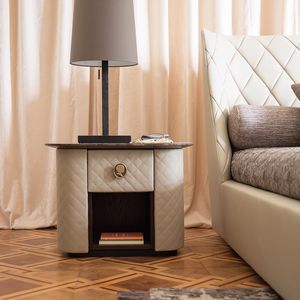 bedside table
PENELOPE by Castello Lagravinese Studio
The high tailoring details distinguish the series of Penelope units. Drawer units and cupboards made with high fashion details, matching the best leather to the noble finishes and bright metal. Structure, doors and drawers are covered ...

Nightfly bedside table, in glossy ebony, characterized by fronts with the grain alternating vertical and horizontal. Also available in glossy nero 28 and latte 68 lacquered.

bedside table
PARIGI by Studio Catoir
Pedestal table with base in gloss black lacquered turned solid limewood; top in natural varnished solid sycamore.

Wooden bedside table LOLA patinated smoked with ashed metal feet With 1 drawer, this bedside table gives a vintage look for your bedroom. Dimensions cms (L/w/h) : 52 x 36 x 57 Weight : 11 kg Additional information : Structure ...

bedside table
DREAM by Peter J. Lassen
hide away the day in the drawer and sleep well. DREAM is by your side when you fall asleep and wake up. DREAM is ideal as a bedside table, but can also be used in many other rooms in your home. Montana Collection is our take on ...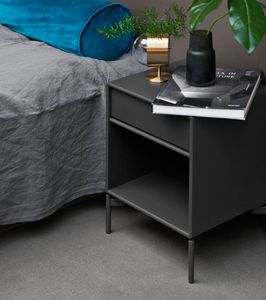 bedside table
by Peter J. Lassen
A peaceful bedroom provides peace of mind. The Montana Bedroom headboard creates an elegant, welcoming frame around the bed and the sleeping area. Create harmony by combining the many different elements from Montana Wardrobe, Montana ...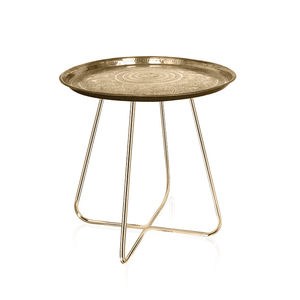 bedside table
NEW CASABLANCA
Made in England by Mineheart Marrakesh meets modernity. Inspired by Moroccan interiors, we've created our first range of drink tables. Reclaimed and vintage serving trays, handpicked from markets and antique shops, all fixed on solid ...

bedside table
BOUILLOTTE by Élise Fouin
The Bouillotte (to pronouce "boo-yacht") table refers to a round table on which people played "bouillotte", a card game originating in France in the 18th century similar to poker. Its main caractheristic is a carrare marble top, ringed ...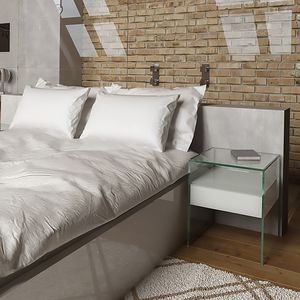 the design of this multifunctional glass bedside table captivates you with its straight-forwardness, its form following the function. The compartment with integrated push-pull function can be arranged in your favourite colour following ...
See the other products
Dreieck GmbH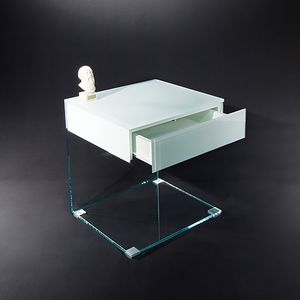 The glass bedside or coffee table PURE UP offers straight design with a functional compartment. With its height of 52 cm it can be handily placed next to a modern boxspring bed. The compartment with push-pull function positioned at the ...
See the other products
Dreieck GmbH