The Online Architecture and Design Exhibition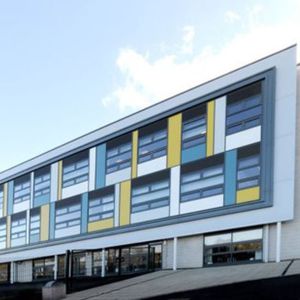 steel cladding
COLORCOAT HPS200 ULTRA®
Super durable, guaranteed performance Designed to withstand even the most demanding and aggressive environments, Colorcoat HPS200 Ultra® pre-finished steel provides super durability and corrosion resistance. Whatever your type of ...
See the other products
TATA STEEL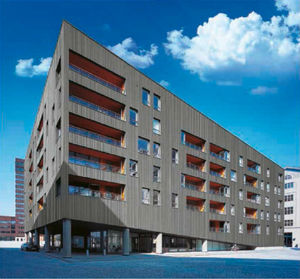 RHEINZINK seam systems are used to join individual sections lengthwise. The angled standing seam is the standard solution for facades. This system is characterised by its strong emphasis on the seams (width approx. 12 mm). Efficient processes ...
See the other products
RHEINZINK

Striking effects are achieved with the first turn of the seam, vertical, horizontal and diagonal installations are possible Designs can be varied using different panel lengths/widths Installation of cross joints provide an array of ...
See the other products
RHEINZINK FRANCE SAS

stainless steel cladding
KAUFFMAN CENTER by Moshe Safdie
The Kauffman Center for the Performing Arts is project designed by Safdie Architects which is located in Kansas City. Zahner provided the stainless steel and substructure which wraps the entirety of the facade and roof. This included ...
See the other products
A. Zahner

wooden cladding
CAROLINE SCHOOL, SPAIN
The Caroline School, located in Valencia, Spain is a cooperative school for students, primary and secondary school ages. In February 2012, work began on building new classrooms and offices. Specified by Spanish Architect Pablo Ribero ...
See the other products
Accsys Technologies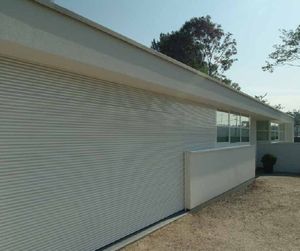 aluminum cladding
LINIUS® L.033.01
Extruded aluminium profile for light duty with a 33.3 mm pitch. Normally used for smaller surface areas, round and special shapes. Materials Aluminium extrusion, alloy EN AW 6063 T66 Finish - Anodised (20 micron) - Polyester ...
See the other products
RENSON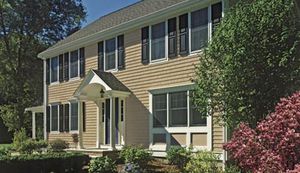 Classically styled homes carry with them an air of distinction, and a stately bearing, no matter what their size or location. Cedar Impressions® Triple 5" Straight Edge Perfection Shingles enhance the look with the elegant, yet subtle ...

granite cladding
PINK : ROSAVEL
A magnificent mosaic with large rosewood-coloured crystals makes any decorative dream come true. Lyrical interiors and dazzling exteriors. In buildings aspiring to spectacular facades, as sculptural countertops in modern bathrooms ...
See the other products
Levantina

clay cladding
THERMOREAL®-GEBRIK® GLAZED
Thermoreal®-Gebrik® Glazed gives a wide range of potential with colours and brightness. To give life to the facades and modernize the millennium aesthetic of the wall brick and enjoy an efficient and economic system of external thermal ...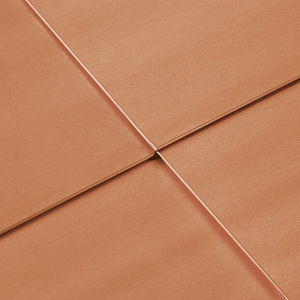 copper cladding
TECU® PREMIUM
is an innovative alloy of copper with a small proportion of high-grade tin: for easy processing for an extraordinary appearance from the very beginning for intensive and rapid oxidation We round off the range of TECU® products with ...
See the other products
KME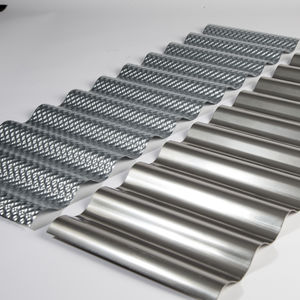 sheet metal cladding
SINUSOIDAL
We manufacture a full range of high strength, low maintenance, curved corrugated sheets rolled to your requirements, together with accessories such as flashings, ridges and trim. Using the latest coil-fed- manufacturing plant, we can ...
See the other products
HADLEY

natural stone cladding
MOCA CREAM
Moca Cream Wall cladding cut to size expert by Lusorochas
See the other products
LUSOROCHAS

vinyl cladding
OCEAN PARK ULTRA XL™
When you think of your home, you picture your own haven, it is where you come back to relax and settle in. With this in mind, we developed our Ocean Park XLTM Ultra insulated siding, enveloping your home with added comfort. A delicate ...
See the other products
KAYCAN


You can forget about painting costs LINIT panels with laminate facings bring colour into the architecture indoors and outdoors. The wide assortment ranges from plain hues up to the natural world of wood veneers. This diversity permits ...

Glass always impresses, and our panels offer a wealth of design possibilities to create further impact. Curves, vivid colours and even screen printing options are all available depending on your vision and creative ambitions. StoVentec ...

Petersen Tegl's bricks are clinker-fired, of course. Frost damage on clinker-fired bricks appeared only when, about 100 years ago, the worm press was invented. The worm presses the clay into the mould, forming a layered texture, which ...

metal cladding
GOLF ROMEO SMALL
An elegant architectural mesh with long, small openings with a characteristic style and aesthetic design. The mesh is made of a flat woven wire. Applications: interior decoration metal curtains room dividers Material: stainless steel plain ...
See the other products
Twentinox

fiber cement cladding
ROCK METABIO®
Rock Metabio is a new entry in the Piz cladding system family. This panel comes after long term testing in our research and development lab. PIZ Rock Metabio is available in two different systems : PIZ standard 54 and PIZ H89. Thanks ...
See the other products
PIZ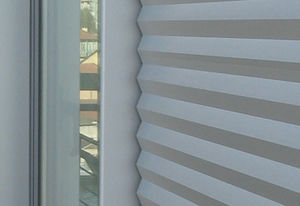 aluminium cladding
ALUCOVERING®
Alucovering cladding profiles are made of extruded aluminium alloy and are available in different shapes and in heights of up to 500 mm. Painted with polymerised polyester powders in thicknesses of not less than 60 microns (in accordance ...

Vertical open and horizontal overlapping joints system. When installing it, we will constantly check weights and levels. We fix the brackets to the structure with a mechanical anchor, and to the wall using a chemical anchor. The anchors ...
See the other products
CERÁMICA MAYOR

See the other products
Adexsi

terracotta cladding
ALPHATON® PATINATED
The ALPHATON® tile facade is a product that has building inspectorate approval in Germany (Z - 33.1 531). As part of continuous quality testing for compliance with approval specifications, the products are additionally tested by independent ...
See the other products
Moeding Keramikfassaden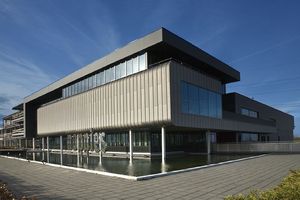 titanium cladding
NEDZINK NOVA
NedZink NOVA is pre-weathered titanium zinc with a matte subtle brushed surface in a natural medium-grey colour. It is mainly used for aesthetically high quality building applications for roofs and façades, and associated roof drainage ...

slate cladding
SYMMETRICAL WITH INVISIBLE FIXTURE
Innovative rectangular types of cladding and new facade systems have resulted in a renaissance of slate in modern architecture. Today straight alignments and variable formats, adaptable to every building geometry, are popular. In contrast ...
See the other products
Rathscheck Schiefer

aluminum cladding
RHOMBOID 44X44
PREFA rhomboid façade tiles in the large 44 × 44 cm format add surprising touches to the tried and tested "scaly" appearance of buildings. The fascinating rhomboid shape creates a contemporarily-styled façade which emphasizes the overall ...
See the other products
PREFA Aluminiumprodukte GmbH