The Online Architecture and Design Exhibition

terracotta cladding
TONALITY

The ASPEN hygienic wall protection is British engineered and manufactured in either 304 or 316 grade stainless steel, galvanised mild steel or aluminium and suitable for any industrial or commercial hygienic environment. The wall protection ...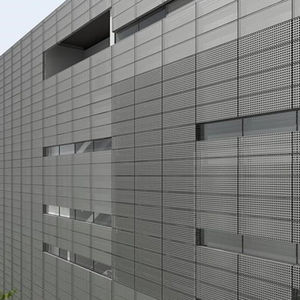 galvanized steel cladding
Perforated Metal Sheets a) Favorable design b) Simple installation c) High strong quality. d) Good Anti- corrosion
See the other products
SJZ SHANZHENG CO., LTD


Embellish the front of your house, building or society with our façade dressings. They are made from powder coated aluminum, a lightweight and durable material. Our façade dressings are laser cut, this way we are able to answer to the ...

aluminum cladding
WATER WAVE CURTAIN
Large-scale elements up to 4.5 m² in size can be produced from steel, stainless steel, aluminium, copper, brass and zinc and other metals suitable for cold forming with a wall thickness of approx. 0.5 to approx. 5.0 mm, with a variety ...
See the other products
Fielitz


Ieronimakis Inox S.A. undertakes the cover with stainless steel of any surface our customer desires, even a round column without visible screws and accessories providing a unique sensation to the item.

The use of glass in construction is growing fast. Energetic efficiency and saving of limited resources are todays top priority: glass facades are the answer to both issues. Still, it is not only pure rationality that brings to intensive ...

fiber cement cladding
HEXA