The Online Architecture and Design Exhibition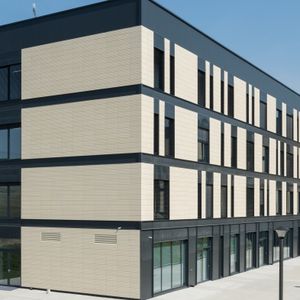 ventilated facade cladding
TERRART® CLAD
provides mid-format elements with a lowered mass per unit area, which are individually manufactured based on the project specification. Ideal for projects where middle-sized elements are requested and structural and design aesthetic are ...
See the other products
NBK Keramik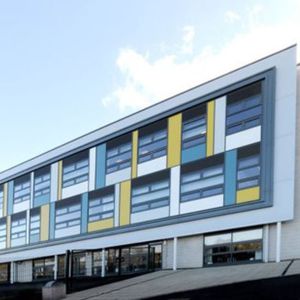 steel cladding
COLORCOAT HPS200 ULTRA®
Super durable, guaranteed performance Designed to withstand even the most demanding and aggressive environments, Colorcoat HPS200 Ultra® pre-finished steel provides super durability and corrosion resistance. Whatever your type of ...
See the other products
TATA STEEL

Striking effects are achieved with the first turn of the seam, vertical, horizontal and diagonal installations are possible Designs can be varied using different panel lengths/widths Installation of cross joints provide an array of ...
See the other products
RHEINZINK FRANCE SAS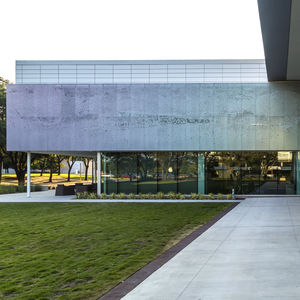 aluminum cladding
DAVIDSON-GUNDY ALUMNI CENTER by Overland Partners
Overland Partners designed the exterior for the Davidson-Gundy Alumni Center at UT Dallas to evoke the movement of a comet in homage to the school's mascot. Zahner collaborated with the architect and contractor JE Dunn to develop a perforated ...
See the other products
A. Zahner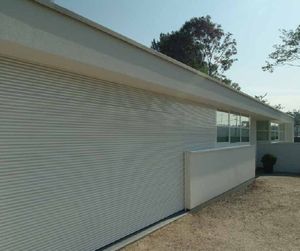 aluminum cladding
LINIUS® L.033.01
Extruded aluminium profile for light duty with a 33.3 mm pitch. Normally used for smaller surface areas, round and special shapes. Materials Aluminium extrusion, alloy EN AW 6063 T66 Finish - Anodised (20 micron) - Polyester ...
See the other products
RENSON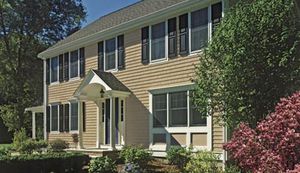 Classically styled homes carry with them an air of distinction, and a stately bearing, no matter what their size or location. Cedar Impressions® Triple 5" Straight Edge Perfection Shingles enhance the look with the elegant, yet subtle ...
See the other products
Certain Teed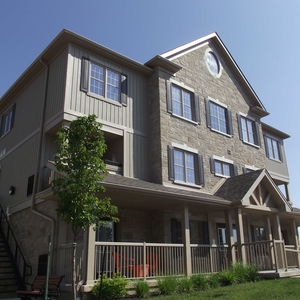 Everything you love about board & batten natural wood siding but without all the maintenance and worry. It's the high performance, durable and affordable alternative to wood. Perfect when used as a primary siding, or as an accent to stone, ...
See the other products
KAYCAN

extruded aluminum cladding
Loewen clad engineering creates extraordinary strength and durability, enabling dramatic design, innovation and inspiration. Loewen Clad and Wood fenestration products use coastal Douglas Fir or Mahogany in frames and sashes. Our low ...

clay cladding
THERMOREAL®-GEBRIK® GLAZED
Thermoreal®-Gebrik® Glazed gives a wide range of potential with colours and brightness. To give life to the facades and modernize the millennium aesthetic of the wall brick and enjoy an efficient and economic system of external thermal ...
See the other products
TERREAL Façade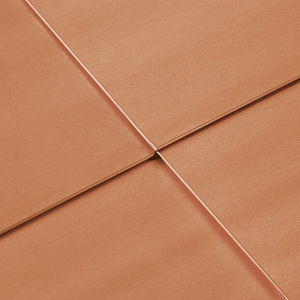 copper cladding
TECU® PREMIUM
is an innovative alloy of copper with a small proportion of high-grade tin: for easy processing for an extraordinary appearance from the very beginning for intensive and rapid oxidation We round off the range of TECU® products with ...
See the other products
KME

terracotta cladding
KOLUMBA™ : MIX K21, K22
Kolumba™ has the above standard measurements, but special measurements are available aganist surcharge. Mortar recommendation and acid washing: Please contact Petersen Tegl A/S
See the other products
Petersen Tegl

metal cladding
QBISS ONE F
is one of the smoothest and flattest metal wall solutions in its class. Qbiss One is distinguished by its unique and patented rounded corner element, which eliminates the need to cut, weld, or fold the panel which are so often areas ...
See the other products
Trimo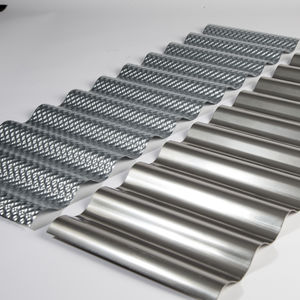 sheet metal cladding
SINUSOIDAL
We manufacture a full range of high strength, low maintenance, curved corrugated sheets rolled to your requirements, together with accessories such as flashings, ridges and trim. Using the latest coil-fed- manufacturing plant, we can ...
See the other products
HADLEY

This 100mm Open V Joint Cladding is available as part of Kestrel's UPVC products and comes in Brilliant White to match the Kestrel range of wall cladding products. Code 871/100 Pack Qty 5 x 5m for all White colours - available in Brilliant White
See the other products
KESTREL / BCE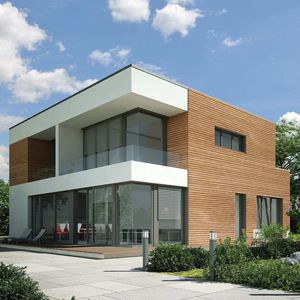 No more painting. Road salt resistant. Moisture resistant. High loading capacity. Weatherproof and weather resistant. UV resistant. Corrosion resistant. Low maintenance. Easy care. Easy to clean. Shock resistant and stable under ...

stainless steel cladding
EIFS
EIFS / Facade Cladding Reinforcement Mesh ADFORS Vertex mesh is a top industry choice for facade cladding mesh. With increasing industry specs and building codes, ADFORS supports systems manufacturers in maintaining compliance. Our ...

Functionality, energy efficiency, and aesthetics Today's modern façade and wall construction as well as air conditioning are almost unimaginable without LINIT composite panels with facings of aluminium, steel, stainless steel, ...
See the other products
Linzmeier Bauelemente GmbH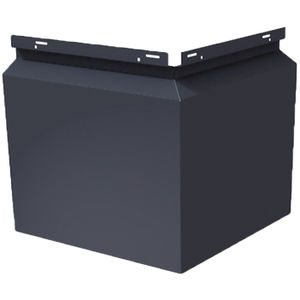 Description ​ Facade Cassette Premium is an elegant and durable wall covering system. It can be used to cover the whole facade, or just parts of it. With Lindabs it-software CassetteSoft, the cassettes will be dimensioned and the facade ...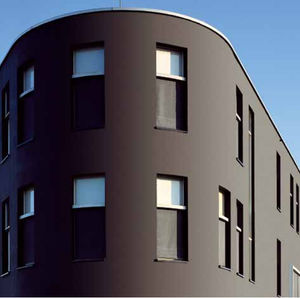 aluminium cladding
STOVENTEC R
A ventilated rainscreen cladding system with a seamless render finish - and no limit on the lightness value. The StoVentec R system is fixed to the exterior wall with an adjustable aluminium sub-construction. This creates a cavity between ...
See the other products
Sto AG

Texlon® ETFE cladding
EDEN PARK STADIUM, NEW ZEALAND
Eden Park Stadium underwent a major redevelopment for the 2011 Rugby World Cup. It was selected to host the inaugural game of the tournament as well as two quarter finals, two semi-finals, the Bronze final and the Grand Final. This was ...
See the other products
Vector Foiltec

metal cladding
GOLF ROMEO SMALL
An elegant architectural mesh with long, small openings with a characteristic style and aesthetic design. The mesh is made of a flat woven wire. Applications: interior decoration metal curtains room dividers Material: stainless steel plain ...
See the other products
Twentinox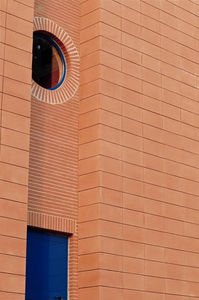 terracotta cladding
TERRAONE
TERRAONE IS THE FIRST TERRACOTTA PROFILE EXTRUDED SPECIFICALLY FOR A FAÇADE APPLICATION, DEVELOPED AT "IL PALAGIO" IN 1991 IN COLLABORATION WITH ARCHITECT CRISTIANO TORALDO DI FRANCIA. TerraONE is the first terracotta profile extruded ...

fiber cement cladding
ROCK METABIO®
Rock Metabio is a new entry in the Piz cladding system family. This panel comes after long term testing in our research and development lab. PIZ Rock Metabio is available in two different systems : PIZ standard 54 and PIZ H89. Thanks ...
See the other products
PIZ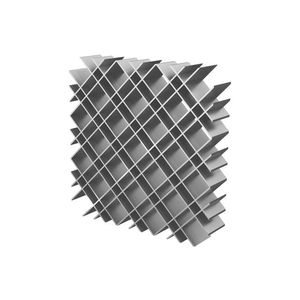 The intersecting blades of the Lattice Grille can be varied to change pattern and blades can be rotated at 45° angle for a different effect.
See the other products
CS - Construction Specialties