The Online Architecture and Design Exhibition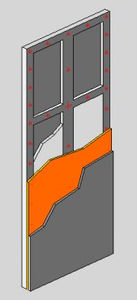 precast concrete cladding
SHORT DESCRIPTION:Thermal break infill walls provide the maximum ambient comfort while complying with new regulations increasing insulation performance of buildings with a view to obtaining energy savings. They consist of a load bearing ...

metal cladding
HOTEL PUERTA AMÉRICA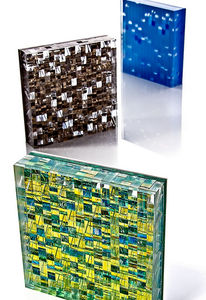 acrylic cladding
REFLECTIONS ™
Combining an opaque mirrored backing with our award winning Jali® line of light refractive polymer panels, we are pleased to announce the Reflections line of light reflecting panels. Possessing startling depth along with shimmering internal ...
See the other products
SENSITILE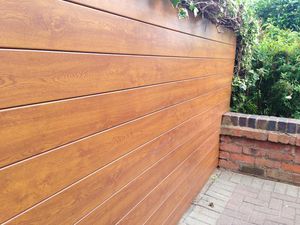 The panels are connected by simply interlocking into a groove, giving the elegant appearance of either a recessed or hairline joint.

terracotta cladding
TERRACLAD®
Boston Valley Terra Cottas ceramic rain screen cladding system provides benefits above and beyond conventional masonry cavity wall systems. In addition to the durability and ease of maintenance inherent to any ceramic cladding, the TerraClad® ...
See the other products
Boston Valley Terra Cotta

composite cladding
NU-CORE® GEOPOLYMER CLASSIC
Aluminium classic Panels are supplied in an unlimited palette of colours. Supplied with leading paint technology from PPG and Beckers. Nano, PE, PVDF, Spectra, Embossed, Brushed. All finishes are applied to German quality Aluminium 3000 ...
See the other products
Nuccore and Smartfix

Perforated metals' custom nature allows this product to be creatively used in a multitude of cladding elements such as façades, mechanical screens, parking garages and sun shades.

A curtain of exposed brick and plaster, adorning jambs, arches and columns. Bernasconi Furnace produces a series of red bricks for walls in various shapes and sizes, standard or made to measure. For construction, padding or decoration. ...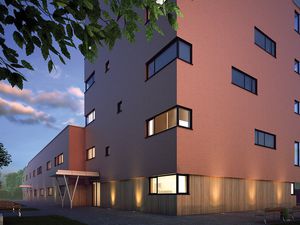 clinker cladding
RUBY FLAME
Clinker tile Ruby flame was created on the basis of fascination with an uncontrollable element of fire which we associate with life, action and uncontainable energy. Stimulating, natural red clinker has a touch of dimmed grey.
See the other products
King klinker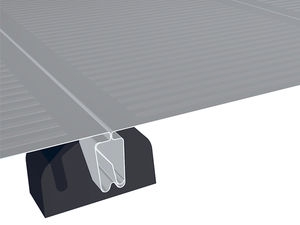 sheet metal cladding
AGORÀ
LE CORBUSIERS FIFTH FAÇADE Viewing buildings from above has become increasingly common in recent times. Beside the possibilities offered by satellite imagery websites, architecture often combines higher and lower volumes, with the lower ...

The Series 80 is a Rainscreen system which utilizes single skin materials. The simple attachment method allows for the use of a large variety of materials and finishes. These include: Painted Steel and Aluminum, ACM, Anodized Aluminum, ...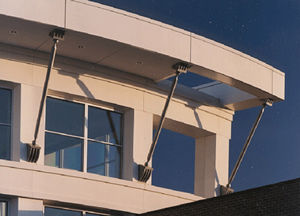 metal cladding
RAIN SCREEN
The proper control of water penetration is easier and more cost effective to obtain at the design and construction stages than it is later on after occupancy. Our fully tested, pressure-equalized rain screen system is an advanced approach ...
See the other products
LEED HIMMEL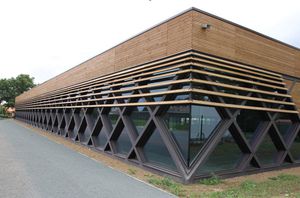 See the other products
BRIAND C.M.

fiber cement cladding
ILLUMINATION SERIES
Nichihas Illumination Series delivers sleek sophistication with a custom flair. Sleek, bold, vibrant. These are the words industry professionals are using to describe Nichihas Illumination Series line of fiber cement panels. Its smooth ...
See the other products
NICHIHA FIBER CEMENT

composite cladding
SARAY ACP
Saray ACP consists of a white-coloured low density polyethylene core bonded between two Aluminium alloy sheets. Aluminium sheets can be coated with PVDF or Polyester paint. Saray Composite Panels are mainly used for external cladding ...
See the other products
Saray

copper cladding
SHOOTING LODGE
Copper tiles hand made to the architects specifications, create a stunning effect that complements the original architecture and enhances the character of the building. Material: Flat roof area covered in traditional copper baton roll ...

Corrugated sheets are a quick solution for walls partition, so the roof and the construction and rehabilitation of areas with different destinations such as places of production / storage (including crane), shopping centers, showrooms, ...
See the other products
Proinvest Group SRL

DESIGNITY® by EURADIF offers a full range of decorative metallic meshes to cover external and internal façades, which can also be used as room dividers, giving a very modern effect.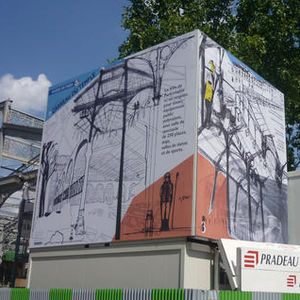 Original, effective and economical facades There are many reasons for using canvas cladding or plain canvas dressing on new or renovated buildings. This is a fully-fledged construction material that enables buildings to blend into their ...

aluminum cladding
MIRAWALL®
MIRAWALL® powder coated aluminium coil and sheet is a high integrity architectural product with a global reputation spanning over 25 years. Launched by MIRALU to meet the stringent requirements of designers, architects and fabricators, ...
See the other products
MIRALU

metal cladding
DESIGNER™ FLAT
The Designer™ Series panels provide the toughness of metal while creating an attractive, flexible and functional wall or fascia panel. The Designer™ Series is offered in fluted and flat panels, which are equally effective for new construction ...
See the other products
MBCI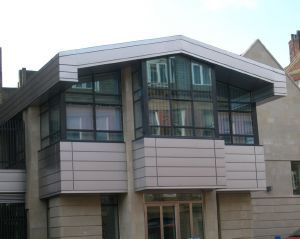 stainless steel cladding
APERAM
Stainless steel is the green material par excellence and is infinitely recyclable. Within the construction sector, its actual recovery rate is close to 100%. It is environmentally neutral and inert when in contact with elements such as ...
See the other products
Metal Solutions Ltd

fiber cement cladding
EQUITONE NATURA
EQUITONE [natura] is a natural through-coloured high density material with clearly visible yet subtle fibre cement matrix. With its matt, silk and smooth surface finish the panels gives a noble and prestigious look. Its beautiful appearance ...
See the other products
Euro Panels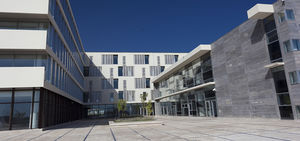 aluminum cladding
FES SHORE
See the other products
Jet contractors

Spacemaile Hanging Screens are a simple ceiling-hung solution used to divide interior spaces, create visual privacy or as a backdrop for signage or displays in retail and hospitality. They are perfect for wrapping internal columns and ...