The Online Architecture and Design Exhibition

rectangular bioethanol burner
BS-L
See the other products
direct cheminée

circular bioethanol burner
CUP
This convert gel to ethanol cup burner insert makes it easy and simple on converting a gel fireplace to ethanol. No need to worry about disposing the gel cans and overfilling landfills. Ventless ethanol fireplaces are the most ecofriendly ...
See the other products
Moda Flame

Description: Bronze cast woodstack holder sculpture / Edition of: 30 / Dimensions: L33cm x W38.5cm x H110cm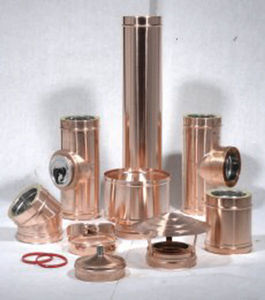 See the other products
Eterinox


circular bioethanol burner
GLYPHO by Uainot Architects

See the other products
Aswoon/Susan Woods Studio

fireplace fire screen
1130300030000
See the other products
HAAS + SOHN Ofentechnik GmbH

rectangular bioethanol burner
709
The burner vulcania(1,5L volume)made in stainless steel (3mm thickness), got a 2,7kW heating power and allows to increase the temperature of a a room from 5 to 6 °C, with an autonomy of combustion from 4 to 5 hours according to the regulation ...
See the other products
Vulcania

metal smoke flue
SECURE SEAL®
Security Chimneys International SS and SSD/SSID venting system offers the complete package for modern venting and reliability. Manufactured from AL29-4C® (a super-ferritic stainless steel), the single- and double-wall SS and SSD/SSID ...


metal smoke flue
STAINLESS STEEL
The single wall flues are compliant with European standard UNI EN 1856-1/2. CITRAGAS line: modular, single wall flue systems where the various elements snap together without locking clamps. The elements in the flue system are held together ...
See the other products
LANDINI

Steel Color: black Weight: 12 kg Photo non contractuelle, caractéristiques techniques susceptibles d'être modifiées.
See the other products
FLAM N' CO

See the other products
SISKÔ DESIGN

The DP double wall series is the leading product in Roccheggianis range of stainless steel flues. It can be used for a wide variety of purposes: from the fumes discharge produced in large heating plants, to the applications for single ...
See the other products
ROCCHEGGIANI SPA

fireplace fire screen
CORDÓN CORTAFUEGOS
The EMAC®'s range of firestop cords aims get tightness against flames, hot or flammable gases in expansion joints, which are normally a critic point. There is a wide range available to be installed in expansion joints between 10 and 160 ...

steel fireplace set
POKER
See the other products
MORELLI S.A.S.

fireplace fire screen
LUNA
See the other products
MORELLI S.A.S.

fireplace fire screen
STELLA
Brass arrester perforated Star Fireguard perforated brass. 5 kg.
See the other products
MORELLI S.A.S.

Lily is made out of birch plywood to hold logs or magazines/newspapers. The product is practical yet elegant. The log holder has handles, which make carrying the product easier. Due to the design, Lily is suitable for homes, offices ...

log holder
OFC036000, D R 02-00.000, OFC038000


Furniture which is both beautiful and practical, the Fogo collection combines elegant designs with functionality. CHARACTERISTICS Materials Steel cm This product is available in a very wide range of colours, finishes and dimensions.

log holder
B7213070 by Luc Vincent
Bois de rond, a unique and minimalist frame for wood. Belgian designer Luc Vincent has already had an impressive track record resulting in an extensive oeuvre of different objects. A clear evolution is noticeable in his work. Banal formalism ...

rectangular bioethanol burner
LLAAR by Borja García
"We wanted to work with a product that could transpose concepts that belong inside the home, such as a meeting around the hearth, to an outdoor space. Llar responds to this premise with a purely architectural aesthetic, where the proportion ...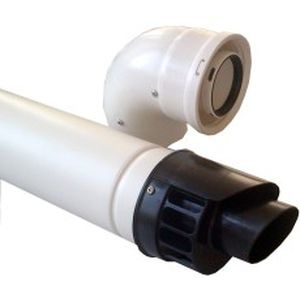 metal smoke flue
CONCENTRIC
• Flue systems concentric Ø 60/100 in polypropylene (PP/PPu) • Air side Ø 100 in Polypropylene with UV protection component (PPu) • Male/female junction between components for fast and safety closure • EPDM peroxide black gasket (condensate ...
See the other products
Beretta

home thermometer
BALANCE : 06.0891.9990
Material Synthetic material Building material Edelstahl Temperature resistance -20°Cbis250°C Heat resistant up to Heat resistant up to 130°C Width (cm) 7 Height (cm) 2 Net weight (g) 84 Gross weight (g) 152 Care Wash by hand

fireplace fire screen
FM-1
A fire curtain is used where, if there is a fire, it is necessary to create a temporary barrier within an opening that seals off the area on fire. The curtain descends and prevents any fire and smoke from spreading from one area to another. ...