Les Terres Cuites de Raujolles offer a vast range of hand-crafted bricks for the restoring of ancient homes and historic monuments. (cf the old parts of the cities of Albi, Toulouse, Montauban). Our fire bricks will line your hearths ...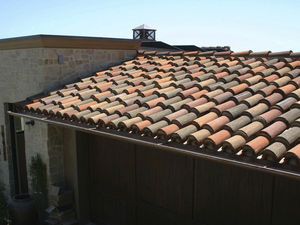 Roman roof tile
CIELO IMPORTED
Embracing the traditional style and techniques used to make clay roofing tiles for millenniums, Cielo Tile is hand-crafted by artisans using techniques that have been handed down over generations to give you the true aesthetics of a ...
See the other products
Boral Roofing LLC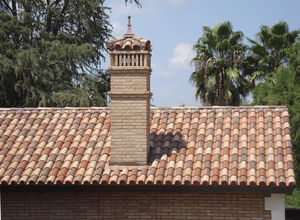 "Monarchs small barrel 2-Piece profile captures the aesthetics of traditional European styling." Capturing the aesthetics of traditional, small barrel, high-arch clay tile, Monarch 2-Piece Mission tile incorporates the modern manufacturing ...
See the other products
Boral Roofing LLC

Roman roof tile
ROOF TILE
Width: 50 cm
Length: 25 cm
Vicente Camp S.L. produces handcrafted terracota tiles in different sizes. It´s also possible to produce in the size or shape that the project demands.