indoor bench
PLAYING CARDS


Waterconcept is a suite of Ambiance Bain bathroom sanitary or decorative elements made from SMO™ Synthetic Resin: Worktop, basin, shower-tray, wall cladding and shelves...

indoor bench
by Christoph Seyferth
Made of just three pieces of wood, Serener's bench is the essence of simplicity. At the same time, the design reflects sophisticated understanding of materials. Dovetail joinery allows the wood to expand, contract, and bend with changing ...

indoor bench
BALLET by Matthew Hilton
Length: 1580 mm
This generously proportioned solid oak picnic-style contemporary bench can comfortably seat up to 3 people. It has a large foot with undercut top and with its considered detailing and sensitive use of timber, it is a perfect blend of ...

indoor bench
RADAR DASBETT
Modular storage, multifunctional, spacious furniture for offices and at home.

indoor bench
FUTURA PANCA
Lighted seat in white or coloured on the mix polyethylene. Aggregable module. Painted metal structure.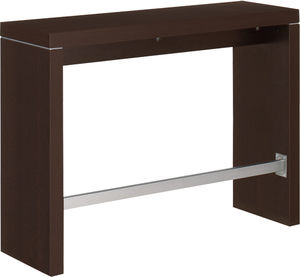 lightweight construction in wood effect (comb technique), with stainless steel footrest, for use with optional seat cushion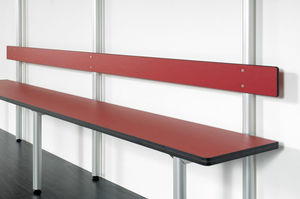 Durable, safe, beautiful. Schäfer cloakroom system S20 not only achieves every safety demand for changing areas because of its high durability it is a very good choice for high frequented rooms. The cloakroom lockers can be customized ...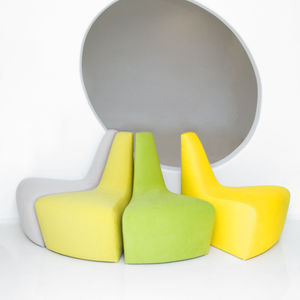 The only word to describe the Camilla Chair is mod. Its design is modern, modular, and model perfect, with provocatively curved lines.< Available in a wide range of upholstery fabrics and your choice of acrylic, wood, or steel legs. ...
See the other products
Haziza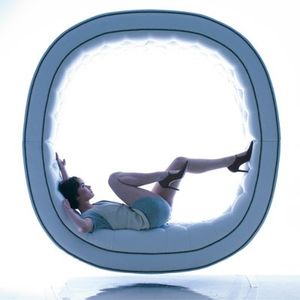 The Globe Bench is an edgy and mod style statement for those who are looking for something beyond the usual. Available in a wide range of upholstery fabrics and your choice of acrylic, wood, or steel legs. Wood frame construction. ...
See the other products
Haziza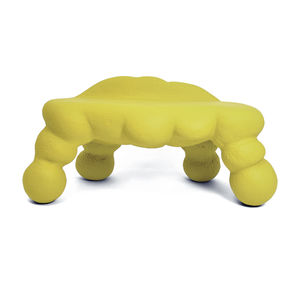 indoor bench
HAPPY MISFITS by Rutger de Regt
Bulky and playful objects that amaze. The Happy Misfits were inspired by bodybuilders ability to shape their body. Rutger de Regt developed a flexible molding system using a balloon and polystyrene pearls. Applying ...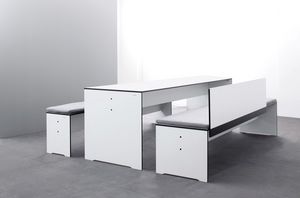 indoor bench
RIVA by Schweiger & Viererbl
For those, who love to have more comfort, we have developed a bench with slightly rocking backrest. The backrest can be mounted rightaligned as well as left-aligned. It is always 160 cm wide independent from the size of the bench. Besides ...

Material The product is made of canvas, teak wood (legs), MDF and foam padding. 115x40 cm, h.: 40 cm
See the other products
house doctor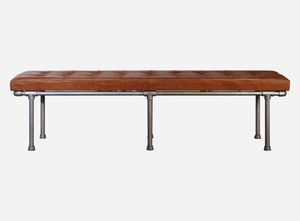 Length: 180 cm
Material This product is made from galvanized tubes, plywood, polyfoam and buffallo leather. Washing instructions The product may be dried with a soft, dry cloth. Addition, 180x36 cm, h.: 46 cm, leather
See the other products
house doctor


The French style period from approximately 1730 to 1770, although this king was on the throne from 1715 (the Regence period ran from 1715 to 1723) until 1774. Inspiration taken from plants, hence a curvilinear style.

The Eland Bench is as beautiful and it is versatile. The Eland can be a bench, ottoman and coffee table all at the same time. There are three insert pieces that make up the top of the Eland. Any or all of the inserts can be solid wood ...
See the other products
VIOSKI

Crafted in tufted leather on a solid walnut base, Metro Benchs long, low profile provides plenty of room for seating, display, or a tray of snacks. Available in other wood species, colors and finishes.
See the other products
VIOSKI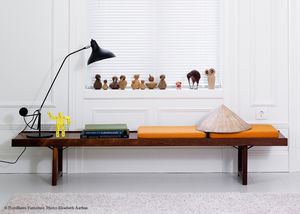 indoor bench
KROBO by Torbjørn Afdal
Length: 2000, 1500 mm
Laminated lacquered wood in oak or walnut. Base in solid light oak or walnut. Technical data: H 340 x W 370 x L 1500 mm / 2000 mm Height: 340 mm or 440 mm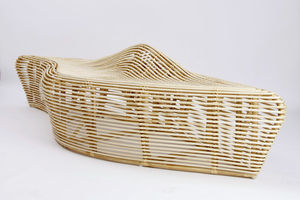 indoor bench
LINGER by Alvin T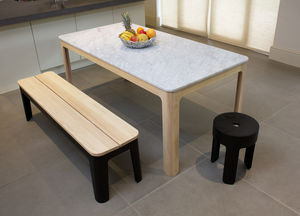 contemporary bench
COOPER