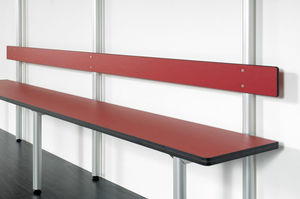 Durable, safe, beautiful. Schäfer cloakroom system S20 not only achieves every safety demand for changing areas because of its high durability it is a very good choice for high frequented rooms. The cloakroom lockers can be customized ...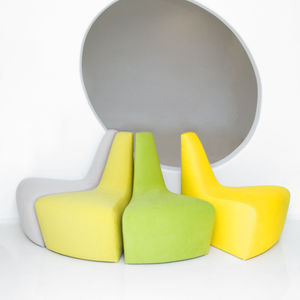 The only word to describe the Camilla Chair is mod. Its design is modern, modular, and model perfect, with provocatively curved lines.< Available in a wide range of upholstery fabrics and your choice of acrylic, wood, or steel legs. ...
See the other products
Haziza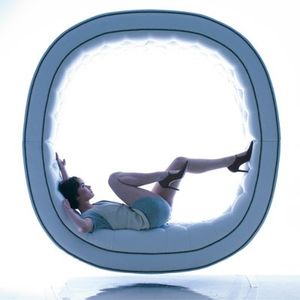 The Globe Bench is an edgy and mod style statement for those who are looking for something beyond the usual. Available in a wide range of upholstery fabrics and your choice of acrylic, wood, or steel legs. Wood frame construction. ...
See the other products
Haziza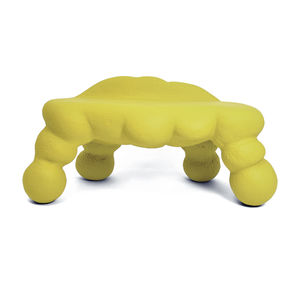 indoor bench
HAPPY MISFITS by Rutger de Regt
Bulky and playful objects that amaze. The Happy Misfits were inspired by bodybuilders ability to shape their body. Rutger de Regt developed a flexible molding system using a balloon and polystyrene pearls. Applying ...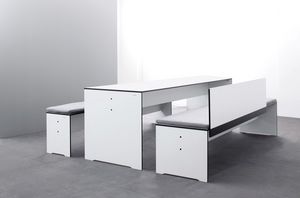 indoor bench
RIVA by Schweiger & Viererbl
For those, who love to have more comfort, we have developed a bench with slightly rocking backrest. The backrest can be mounted rightaligned as well as left-aligned. It is always 160 cm wide independent from the size of the bench. Besides ...

Material The product is made of canvas, teak wood (legs), MDF and foam padding. 115x40 cm, h.: 40 cm
See the other products
house doctor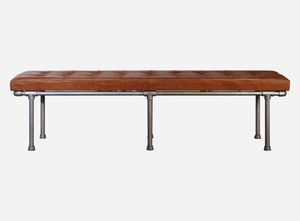 Length: 180 cm
Material This product is made from galvanized tubes, plywood, polyfoam and buffallo leather. Washing instructions The product may be dried with a soft, dry cloth. Addition, 180x36 cm, h.: 46 cm, leather
See the other products
house doctor


The French style period from approximately 1730 to 1770, although this king was on the throne from 1715 (the Regence period ran from 1715 to 1723) until 1774. Inspiration taken from plants, hence a curvilinear style.

A rusty nail surrounded by blue stains in oak forms the basis of this research. Oak contains high concentrations of tannic acid, which turns into dark blue when it's exposed to steel. The same happens with steel, as a result of a chemical ...

original design bench
SHEAVES
Old Biesbosch crafts return with the seasons. Reed is cut down in winter and bundled as furniture piece for summer. After the season the sheaves fall apart. Returned into nature, as compost for new Willow and reed. In the past National ...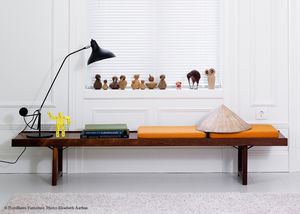 indoor bench
KROBO by Torbjørn Afdal
Length: 1500, 2000 mm
Laminated lacquered wood in oak or walnut. Base in solid light oak or walnut. Technical data: H 340 x W 370 x L 1500 mm / 2000 mm Height: 340 mm or 440 mm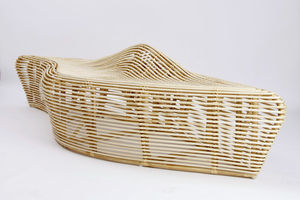 indoor bench
LINGER by Alvin T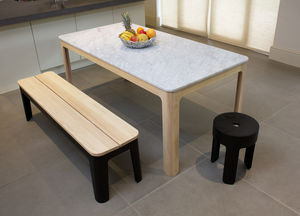 contemporary bench
COOPER

Pippy Oak from St Abbs in Berwickshire adds character to this minimal bench and coat rails. The bench has five individual storage boxes each with an individual lid that essentially serves each of the five family members. Each pigeonhole ...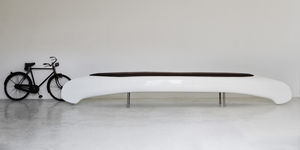 sculptural handmade bench in fibreglass; the structure is in stainless steel and the seat is upholstered in sky leather
See the other products
Il laboratorio dell'imperfetto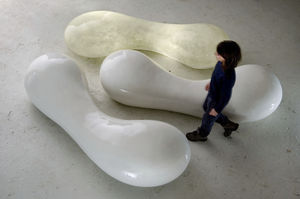 sculptural handmade bench in varnished or translucent fibreglass
See the other products
Il laboratorio dell'imperfetto

dimensions 130cm w x 35cm d x 55cm h 50" w x 14" d x 22" h seat height 45cm (18") description solid oak or walnut bench (shown in walnut) weight approx 25kg/55lbs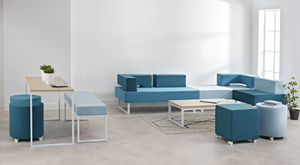 Chicago Modular Seating System uses the bold aesthetics of the Chicago sofa to form a range of configurable seating. The bench style system features two back details, which allow variable combinations and offer comfort and back support. ...
See the other products
Nomique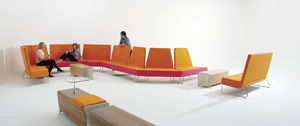 Big small, formal, informal. You decide. Ebb & Flo modular seating gives you the freedom to create space that engages your thinking. The modular design includes four high back Flo units. Two straight units and two internal or external ...
See the other products
Nomique

indoor bench
UPDOWN by Hilary Birkbeck
UpDown is a modular seating collection of upholstered furniture pieces. It is as flexible as you need it to be. Wide variety of system elements easy to combine offers an infinite number of seating configurations. Behind its unique design ...

contemporary bench
by Mille Righe
Length: 220, 160, 180, 140 cm

contemporary bench
RAGGIO DI SOLE by Ivana Laura Sorge
Planter bench made of white painted stainless steel with Freestyle and natural wood top in Angelim Amargoso.

indoor bench
E-POS 684 by Sture Eng & Dan Ihreborn
Bench 684 Frame: wood, polyeter. Fabric consumption at width 150 cm: 1,70 m/ea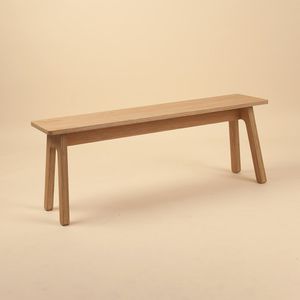 Length: 120 cm
Description This simple bench was designed for the hallway and dining room, or as we like to use it - at the end of a double bed. Specifications Made from FSC Birch plywood bonded with real Oak veneer.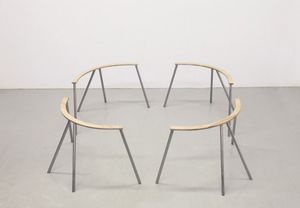 original design bench
QUARTER
Length: 32 in
A field with four entrances/exits surrounded by four quarter circles is designed to stimulate people to communicate face-to-face. The arc benches also encourage people to sit at a comfortable angle for conversation. Quarter Benches are ...

original design bench
BENT
Length: 96 cm
This is a bench design initially come from the observation of handrail. People sit on the handrail subconsciously, sometimes a often sat spot starts bending by human weight. Eventually, a curved handrail will encourage more people to ...