indoor bench
FUTURA PANCA
Lighted seat in white or coloured on the mix polyethylene. Aggregable module. Painted metal structure.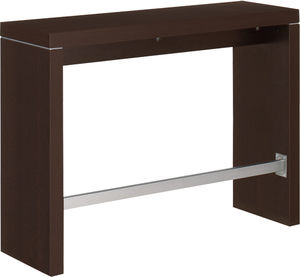 lightweight construction in wood effect (comb technique), with stainless steel footrest, for use with optional seat cushion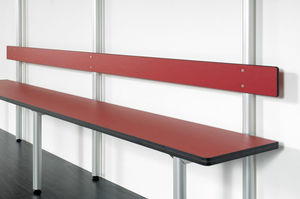 Durable, safe, beautiful. Schäfer cloakroom system S20 not only achieves every safety demand for changing areas because of its high durability it is a very good choice for high frequented rooms. The cloakroom lockers can be customized ...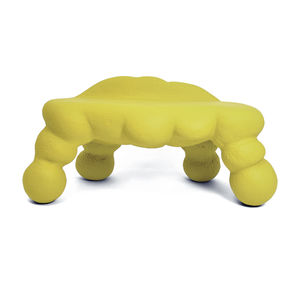 indoor bench
HAPPY MISFITS by Rutger de Regt
Bulky and playful objects that amaze. The Happy Misfits were inspired by bodybuilders ability to shape their body. Rutger de Regt developed a flexible molding system using a balloon and polystyrene pearls. Applying ...

contemporary bench
WORKING GIRL by David Irwin
Length: 1115 mm
The Working Girl Collection's aesthetic combines simple utilitarian styling with a robust material choice and considered detailing to create an inherently functional range of products. Each item in the seating range stacks vertically ...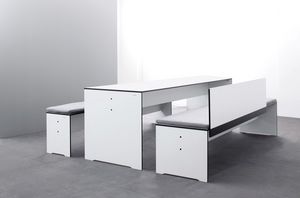 indoor bench
RIVA by Schweiger & Viererbl
For those, who love to have more comfort, we have developed a bench with slightly rocking backrest. The backrest can be mounted rightaligned as well as left-aligned. It is always 160 cm wide independent from the size of the bench. Besides ...

Material The product is made of canvas, teak wood (legs), MDF and foam padding. 115x40 cm, h.: 40 cm
See the other products
house doctor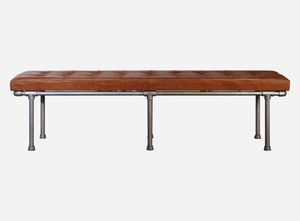 Length: 180 cm
Material This product is made from galvanized tubes, plywood, polyfoam and buffallo leather. Washing instructions The product may be dried with a soft, dry cloth. Addition, 180x36 cm, h.: 46 cm, leather
See the other products
house doctor


The French style period from approximately 1730 to 1770, although this king was on the throne from 1715 (the Regence period ran from 1715 to 1723) until 1774. Inspiration taken from plants, hence a curvilinear style.

The Eland Bench is as beautiful and it is versatile. The Eland can be a bench, ottoman and coffee table all at the same time. There are three insert pieces that make up the top of the Eland. Any or all of the inserts can be solid wood ...
See the other products
VIOSKI

Crafted in tufted leather on a solid walnut base, Metro Benchs long, low profile provides plenty of room for seating, display, or a tray of snacks. Available in other wood species, colors and finishes.
See the other products
VIOSKI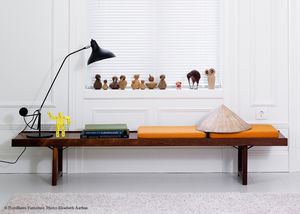 indoor bench
KROBO by Torbjørn Afdal
Length: 2000, 1500 mm
Laminated lacquered wood in oak or walnut. Base in solid light oak or walnut. Technical data: H 340 x W 370 x L 1500 mm / 2000 mm Height: 340 mm or 440 mm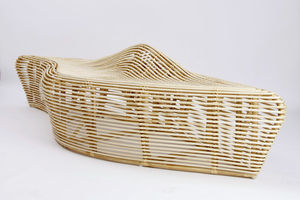 indoor bench
LINGER by Alvin T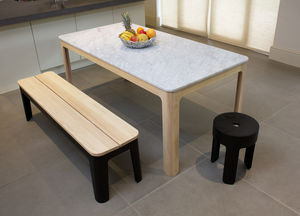 contemporary bench
COOPER

Pippy Oak from St Abbs in Berwickshire adds character to this minimal bench and coat rails. The bench has five individual storage boxes each with an individual lid that essentially serves each of the five family members. Each pigeonhole ...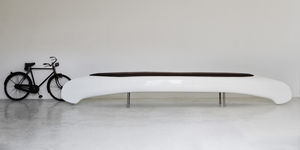 sculptural handmade bench in fibreglass; the structure is in stainless steel and the seat is upholstered in sky leather
See the other products
Il laboratorio dell'imperfetto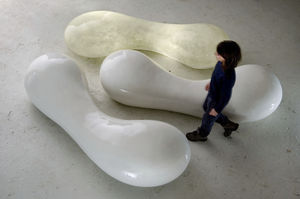 sculptural handmade bench in varnished or translucent fibreglass
See the other products
Il laboratorio dell'imperfetto

traditional buttoned detail and a modern clean line stainless steel frame are combined to create an elegant and casual stool. available in bespoke sizes. frame options polished stainless steel brushed stainless steel powder coated colours upholstery ...
See the other products
HB Group

original design bench
EBB AND FLOW
sculptural in form and beautifully simple, the ebb & flow benches satisfy the many needs of modern living. available in brushed or polished stainless steel and a powder coated finish, ebb & flow are available in bespoke sizes and are ...
See the other products
HB Group

dimensions 130cm w x 35cm d x 55cm h 50" w x 14" d x 22" h seat height 45cm (18") description solid oak or walnut bench (shown in walnut) weight approx 25kg/55lbs

original design bench
IRON by Sebastian Bergne
Length: 140 cm
Rotomolded polyethylene plastic . Milky White/Iron
See the other products
TOG

original design bench
AMBER FAME by Nicola Rapetti
Length: 215 cm
Rotomolded polyethylene plastic Bronze / Iron / Yellowish White
See the other products
TOG