upholstery fabric
RX 14026
46% COTTON 35% VISCOSE 20% ACETATE Height: 140 cm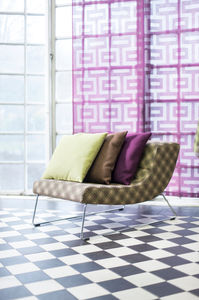 upholstery fabric
NO.5 by Johanna Nädele Ljungkvist
No. 5 is jacquard weave with a diagonal square inspired by classic clothing and suit fabrics. It is an exciting wool fabric with unexpected color combinations and a strong character. No 5 is a natural sequel of Väveriets spirit. The 13 ...
See the other products
Ludvig Svensson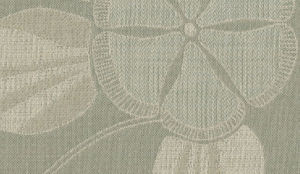 upholstery fabric
ANEMON by Teija Bruhn
Width 150 cm / 59 inch Repeat (approx.) Width 50 cm / 20 inch Height 44 cm / 17 inch Material Wool 85% Polyamide 15% Weight 443 g/m² Abrasion resistance According to: - EN ISO 12947-2 Martindale 50 000 rubs Colour fastness Against light ...
See the other products
Ludvig Svensson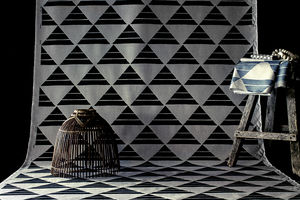 The word Uroko translates to scale, like that of a fish or snake. In Japanese folklore, Kiyohime, a lovelorn woman entranced by a traveling monk, is often depicted in a kimono donning this pattern. The meaning of her garb is revealed ...
See the other products
ZAK AND FOX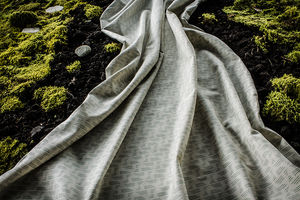 The river Hidaka stands as a barrier between love and rage in the ancient fable of Kiyohime a tale of unrequited lust and tragedy. Our design, named after the river itself, is graphic interpretation of its symbolism: its soft lines gather ...
See the other products
ZAK AND FOX

upholstery fabric
PLATINUM : LAUREL
Nicknamed "Tree of Life" for its serene, abstract botanical pattern, Laurel combines an eco-wool warp and a weft woven of linen twisted with wool, giving the ground a heathered appearance. Its sublime colors of warm ivory, camel and taupe ...
See the other products
BRENTANO

upholstery fabric
ELEMENTS : BARKCLOTH
Woven from 100% post-consumer recycled polyester, this natural feeling fabric may once have been a plastic water bottle destined for a landfill! Additionally, use of post-consumer recycled polyester preserves virgin oil and can itself ...
See the other products
BRENTANO

upholstery fabric
JULIETTE
See the other products
GTHEVENON SARL

upholstery fabric
GALATEE
See the other products
GTHEVENON SARL

contract fabrics - tissus non feu Quality and reliability are closely linked with the name UNLAND. Premium quality fabric, modern design and excellent service are brand-label for UNLAND contract fabrics. Our collections range from ...

Barrisol Sign allows the realization of signs or banners in all sizes. Attractive and practical, Barrisol Sign allows you to locate, identify and present a specific location.

upholstery fabric
by Doshi Levien
'Geometrics fabrics' is a vivid and graphic range of jacquard fabrics. 'Geometrics' patterns are designed to complement the materials, textures and subtle colours of the Kettal collections. The range consists of five geometric designs: ...

wall fabric
MEMORIES OF A PANORAMA
jacquard woven wool and cotton | 150 x 200 cm | 2013 'Memories of a Panorama' is executed by TextielMuseum/TextielLab Tilburg. The 4 Panorama's are based on the Dutch landscapes, with a dreamy colorful touch. The center of the graphic ...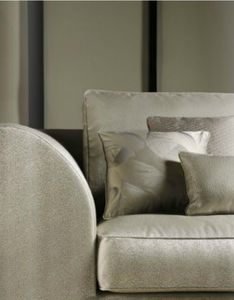 upholstery fabric
ARMANI CASA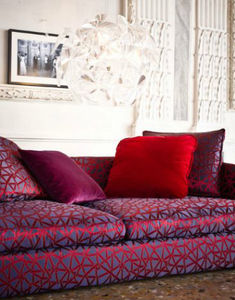 upholstery fabric
RUBELLI