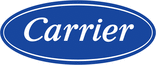 Booth:

CARRIER commercial
Group: Carrier
Air-cooled chiller

30RB AQUASNAP®
CARRIER commercial
Characteristics
Description
Outdoor, Air-Cooled Liquid Chiller
with Puron® Refrigerant (R-410A)

60 to 390 Nominal Tons

The AquaSnap 30RB chiller is an effective all-in-one package that is easy to install and easy to own. The chiller costs less to purchase and install and then operates quietly and efficiently. Value-added features include rotary scroll compression, Puron® refrigerant (R-410A), a quiet AeroAcoustic™ fan system, easy to use ComfortLink™ controls, microchannel condenser coil technology, optional integrated hydronic pump package (with or without VFD) and optional full heat recovery package.
Other CARRIER commercial products