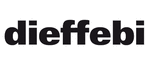 Booth:
Dieffebi
High filing cupboard / steel

TAMBOURS 29DK2001PS SERIES
Dieffebi
Characteristics
Type:

high

Material:

steel
Description
The cabinets with tambour doors allow for an efficient storage system even in small spaces. The selection of sizes available in the Tambours range reflects the real needs of different users for large or small scale storage near the workplace, offering convenient access even in tight spaces. For storage needs in confined spaces, the cabinets with a single tambour door in flame retardant plastic provide an opportunity for unrestricted access through a complete opening of the door. With attention given to every detail, Tambour cabinets combine practicality and minimalist aesthetics. The designer handle is easy to grasp and lockable. The shelves are adjustable and ready for hanging folders, with a lip in the back to secure the stored materials. All cabinets can also be accessorized with pull-out frames for hanging files.
Other Dieffebi products