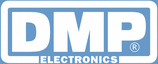 Booth
DMP Electronics
Products

Catalogues

Exhibitions
Commercial electronic tap

CLASS
DMP Electronics
With its three-photocell sensors, Class Metal is a wide range electronic tap with 120º reading sensors, studied and designed to detect hands also laterally. It has an all-in-one structure: all the electronic and mechanical parts are included in the body, with great advantages in terms of easiness, of installation and maintenance.

Versions Available:

With built-in mixer.
For cold or pre-mixed water.
With mixer in the tap body.
With under washbasin mixer.

Power Available:

3 AA 1.5 V alkaline batteries.
230Vac - 5Vdc safety transformer.

Pluses:

Photocell activation.
Water saving up to 80%.
Hygiene and wellbeing.
Easy to use.
Long battery life.
Three-photocells.
100% Made in Italy.
Other DMP Electronics products
Public buildings
Kitchen