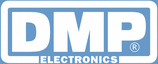 Booth
DMP Electronics
Products

Catalogues

Exhibitions
Urinal flush with sensors

FLUSH COMP
DMP Electronics
Overview:

Renovate public washroom systems according to hygiene and energy saving criteria without costly renovations. All this is possible with Flush Comp, an external electronic control for urinals, extremely compact and made of chrome-plated brass. The product is available with approach and leaving flush and a removable filter with built-in DMP stop tap to regulate water quantity. Furthermore, it comes in four different models, to adjust to any type of plumbing system.

Versions Available:

Flush on approach.
Flush on leaving.

Power Available:

2 AA 1.5 V alkaline batteries.

Pluses:

Photocell activation.
Hygiene and wellbeing.
Long battery life.
Guaranteed water savings.
100% Made in Italy.
Other DMP Electronics products
Public buildings
Kitchen