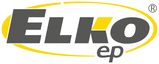 Booth

INELS
Group: ELKOEP
Products

News

Exhibitions
Programmable thermostat

IDRT2-1
INELS
- By using a digital regulator it is possible to make correction of temperature in range +3/-3°C in a particular heating/cooling circuit.
- Display together with 4 buttons enable setting required temperature and change mode heating/cooling of the particular circuit.
- Circuit heating/cooling is connected to thermo-regulator by program INELS Designer and Manager (IDM).
- IN-built temperature sensor serves to measure ambient temperature.
- Active back-light ensures good readability of the display.
Other INELS products
Home and building automation
Doors & Windows
Access control and security