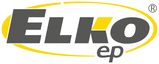 Booth

INELS
Group: ELKOEP
Products

News

Exhibitions
Temperature detector

WTC2-21
INELS
Wall thermo sensor WTS2-01 serves as external temperature sensor and it is used to measure temperature in interiors (rooms).

WTS2-10 is manufactured from NTC, which is placed into PCB and built into design Obzor Elegant.
Sensor is designed to be mounted into a wiring box.
Sensor WTS2-10 can be used for temperature measuring range 0-70°C.

We recommend to use a screened wire 2x0,5mm as an input wire when connecting the unit with INELS unit. Max. Length of wire is 10m if this screened wire is used.
Other INELS products
Access control and security
Doors & Windows
Home and building automation