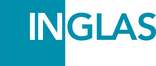 Booth:
INGLAS GmbH & Co. KG
Glass solar shading / for façades

INGLAS PROVE
INGLAS GmbH & Co. KG
Characteristics
Material:

glass

Applications:

for façades
Description
INGLAS PROVE is an aesthetic, efficient, maintenance-free and economical solar protection measures for U-profiled glass facades.

INGLAS PROVE prevents over-temperature and glare due to direct sunlight, however simultaneously the building interior is illuminated by bright, diffused daylight.

INGLAS PROVE is a vertical louver that is hung in the intermediate space between double-pane profile glazing. Thus it is optimally protected from wind and weather, and it is totally maintenance free.
Other INGLAS GmbH & Co. KG products
Glass and Light
Glass and Energy
Glass and Safety
Glass and Decor
Projects
Other products