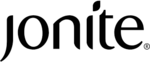 Booth
Jonite Private Limited

Products

News

Exhibitions
Stone drain channel with grating for public spaces

CREATIVE
Jonite Private Limited
CREATIVE GRATES

Jonite standard 'slotted designs' gratings accord optimum performance and functionality. A variety of more creative designs have also been created for enhanced sensibilities.
Creative Collection
Jonite creative grates come in four categories: Pattern, Nature, Modern and Avant-Garde Collections. Our comprehensive range offers a multitude of themes and designs for architects to choose from. Looking for a little something special? Jonite's Custom Design Services is always ready to take on the challenge of customising a design just for you.
Specific Load Constraints
These creative grates are suitable strictly for pedestrian use at 5KN static loading (i.e. approximately seven to eight persons standing on one piece of grate). However, heavy loading capacities are achievable with customised solutions from our Custom Design Services.


PERFORMANCE
Pedestrian: Light Duty (5KN) (Strictly for pedestrian use only)
Wheelchair-friendly design is subject to the pattern and design of each creative grate
APPLICATION
Pool decks, home drains and areas without vehicular loading

COMPLIANCE
Non-compliant with BS EN 124:1994

COMPATIBLE DRAIN WIDTH
Please contact us for General Specifications on Creative Grates

THICKNESS
25mm to 35mm
MATERIAL
Jonite Stone (reinforced)

OPTIONAL
Custom Sizes, Colours, Textures and Patterns
IllumGrates®
L-Trimmers
Stud Trimmers
STANDARD COLOURS
Please contact us for Colour Samples.
Other Jonite Private Limited products
Sanitation, Drainage, Foundations
Bathroom
Doors & Windows
Pool & Spa
Public spaces