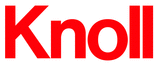 Booth

Knoll
Group: Knoll
Products

News

Exhibitions
Office partition

CURRENTS® by Robert Reuter & Charles
Knoll
Tame Technology.

Reconciling the flexible-but-wired paradox of the modern office, Currents manages ever-growing technology and power demands while simultaneously allowing for easy workspace reconfiguration. With data and power consolidated in a central spine, wall-mounted and freestanding furniture components can be easily and endlessly rearranged according to your teams changing needs.

Whether planned independently, integrated with other Knoll products, or incorporated into existing installations, Currents presents new approaches to planning flexible workspaces and new solutions for advancing the performance of existing office systems.

Rearranging the office has never been easier. The Currents portfolio includes freestanding tables, desks, screens and storage components, as well as Upstart tables. These elements can be positioned anywhere along, or around, the Service Wall or Fence to create mobile, flexible workstations.
Other Knoll products
Offices
Sofas, Benches
Armchairs, Chairs
Tables, Coffee tables
Storage, Shelving
Children's furniture
Outdoor furniture
Textiles
Floor & Table lamps
Wallpaper, Decorative panel
Partitions, Ceilings, Raised floors
Retail, Hospitality