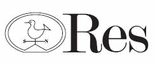 Booth:
Res Italia
Flush swing door (full height)

LEVIA by UTR
Res Italia
Built door jamb wing door and Glass Grigio.

Levia is a wing, sliding, sliding recessed into the wall doors collection, conceived for the contemporary space where the elegance and the design live together harmoniously. The precious materials, the perfection research in every detail, the original design confers to Levia a real novelty in doors field. In the past there was the door. Nowadays the advanced search on the project technology, on the materials, the interior design s study together the homely ergonomics allows Res to create inedited and innovative doors, thanks to the high formal and technical impact. The door became a design object, a sculpture, something that unify itself together the environment house, sometimes disappearing, sometimes imposing itself like a protagonist.
Other Res Italia products
Levia
4.1
Deco'
Miss
Luna
Dorsia/dorsia tira_spingi
Mood xl
Click
Wave
10.8
Systems