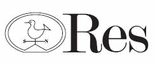 Booth:
Res Italia
Sliding door / glass / Aluminium / for walk-in wardrobes

DORSIA/ DORSIA TIRA_SPINGI by UTR
Res Italia
Two-way sliding doors with rail attached to the ceiling. The Fumo Acidato glass is divided into equal portions thanks to the cross-bars.

Dorsia introduces itself with brand new innovative system for sliding doors and bi-directional hinges for wing doors. This guarantees a very functional and visual result than other mechanism actually in the market. The frame is in anodized aluminium equipped with a very wide range of glasses.

Suitable for public places such as offices, bars, hotels. The main characteristic is its patended hinges (february 2004) that allows a bi-directional opening. That is an opening of +90° and -90° with no holes to be made into the ceiling or the floor. It comes with an aluminium frame and a wide range of glasses. Besides the standard version of the aluminium door jambs, Dorsia is also available with the recessed and minimal door jambs of 3mm. The assembling is very easy and it is also possible to invert the opening way even after the last assembling.
Other Res Italia products
Other products
4.1
10.8
Click
Decò
Levia
Luna
Miss
Mood xl
Wave
Systems