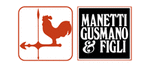 Booth:
SANNINI
Indoor tile / floor / terracotta / high-gloss

TECNO
SANNINI
Characteristics
Location:

indoor

Installation:

floor

Material:

terracotta
Finish:

high-gloss

Appearance:

rustic look
Description
Fine-grained extruded terracotta, semhglossy with perfectly smoothed surface.
Chamfered material with sides and thickness rectified and gauged. With 8s
perfectly regular dimensions it proves particularly apt for lining large surfaces
that require quick and easy laying as «ell as mechanical resistance. Though
suitable for mounting according to the traditional system. Tecno terracotta
should ideally be laidusing an adhesive. Advised width of joints 1 mm so as to
enhance the regular features of the single elements. Tecno, created by
Sannini. displays fine colour effects of clay components, obtained by a
constant granulomere distribution of clay. Advised for use in interiors of
residential, commercial and public buildings and in the cladding of façades.
To be treated lightly after laying due to its low level of absorption.
Other SANNINI products