The Online Architecture and Design Exhibition
bioethanol fireplace
FLA 3
Fire Line Automatic 3 is the most intelligent and luxurious bio fireplace available today. Driven by state of the art technology it combines the stylish beauty of a traditional fireplace with the fresh ...
See the other products
vanixa srl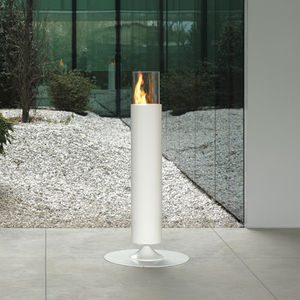 bioethanol fireplace
APOLLO
Heat output: 2 kW
... borosilicate glass to protect it from the flame. Floor bio-fireplace. Structure in painted steel tube. Fire-screen in tube of borosilicate glass. Circular 20 stainless steel bioethanol burner, with ...
See the other products
AcquaFuoco
bioethanol fireplace
AFRODITA
The bioethanol fireplaces offer a great alternative to traditional fireplaces. The bio-ethanol used to fuel fireplaces is a renewable energy source ...
See the other products
Purline - Climacity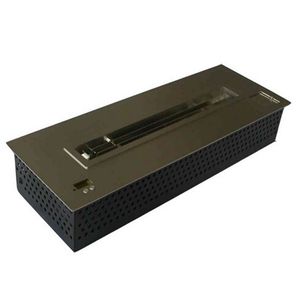 bioethanol fireplace
REMOTE BIOETHANOL BURNER TRAY - 660MM
... 660mm, modern, no chimney fireplace is manufactured to a high standard and includes the latest technology features. This bio ethanol burner box is designed to drop in to a fireplace opening. The bioethanol ...
See the other products
CVO FIRE
bioethanol fireplace
HF CUSTOM
See the other products
IGNISIAL Paris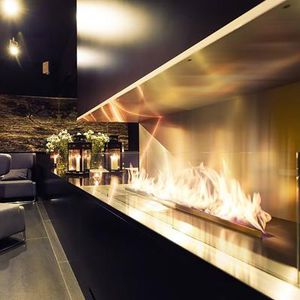 ... have a chimney, yet long for a fireplace, a bio ethanol fireplace is the alternative for you. These fireplaces have not high technical requirements and can be installed in a classic mantel ...
See the other products
Leonardo Caminetti GmbH
bioethanol fireplace
CELL ATRIUM
(Black) Product Dimensions (IN): L 12-5/8 X W 12-5/8 X H 10 Product Weight (LB): 27.2 Product Dimensions (CM): L 32 X W 32 X H 26 Product Weight (KG): 12.34 Cell Atrium allows you to enjoy plants or fire all in one unit. Designed for ...
See the other products
Develpro Inc.
bioethanol fireplace
NEMO FB by Henk Heres
Height 59,6 cm Width 59,6 cm Depth 19,5 cm Weight 28 kg Material body Powdercoated steel. Material housing Powdercoated steel. Material burner Brushed stainless steel. Material cover Brushed stainless steel. Details burner Removable, ...
See the other products
Safretti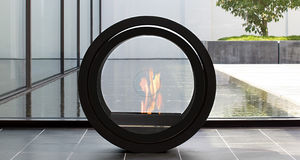 bioethanol fireplace
ROLL FIRE by Sieger Design
... completely transparent. As it is held in place by magnets, when the tank is being filled with bioethanol the glass is lifted off in no time at all. The corpus of the fireplace is covered securely with ...
See the other products
Conmoto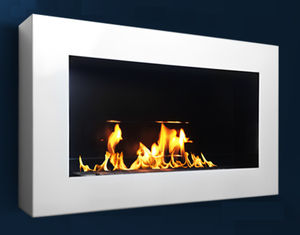 bioethanol fireplace
SLIM
See the other products
direct cheminée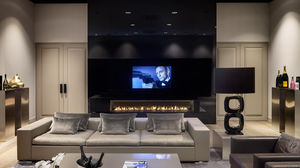 ... interior is brought to life by this modern hole in the wall fireplace with a 2.6m wide opening that incorporates an amazing 2.4m wide dancing flame burner. This particular 2600 black fireplace has been ...
See the other products
Modus Fireplaces
bioethanol fireplace
VALENCIA
The Valencia is a contemporary unique recessed fireplace with its due bio-ethanol burner concept, providing malting flames that seemingly dance with one another. When lit, the Valencia creates a breathtaking ...
See the other products
Moda Flame
This bio fireplace can be placed in the middle of a room, since the burning fire can be seen from both sides. It can be equipped with a 5L, 2,5L or 1,5L burner. Black or white lacquer finish . Secure firewal optional ...
See the other products
Vulcania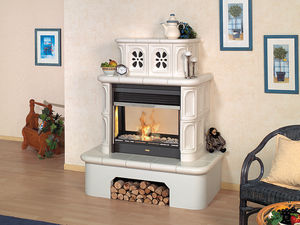 bioethanol fireplace
LEONARDO 4
Our movable tiled fireplaces, too, can be delivered with an ethanol fire. This is how you combine the advantage of not needing a chimney with the easy and mortar-free installation in case of this tiled fireplace. ...
See the other products
Hark GmbH & Co. KG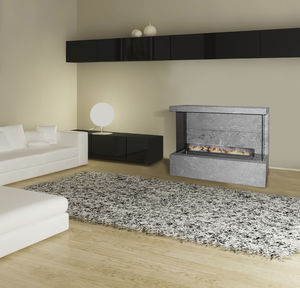 ... 155/180 kg A clean-cut bio ethanol fireplace made of sopastone and glass. Flueless and well suited for apartments. The Ruby Fires bio ethanol ceramic burner is uniqe and provides optimal safety. 2 litres of bioethanol ...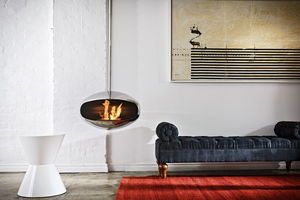 bioethanol fireplace
AERIS
The Aeris contemporary fireplace is a suspended design piece that incorporates full adjustability in a modern hanging fireplace. The hanging pole is adjustable to six different heights with 360° rotation.
See the other products
Cocoon Fires
bioethanol fireplace
LONDRA
ART. BI033LO DIMENSIONE (cm) 33X33X92 PESO 63 Kg
bioethanol fireplace
FIRE MACHINE
The most stylish freestanding fireplace box you will ever find, our fire machine is designed to house a small bioethanol burner. This polished brass and black chrome finished steel box design reigns supreme. Materials ...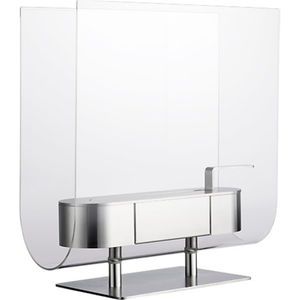 bioethanol fireplace
by Ilkka Suppanen
See the other products
iittala